Customized Real Estate Signs - See today's 21 Most Popular Sign Options Agents & Brokers LOVE, to Advertise their Properties!
Real estate signs are proven to be the best marketing strategy for real estate companies and agents. Real estate agents use custom signs to promote themselves and the properties they represent. With a real estate sign from TheSignChef.com, you are in control. You can design your own sign, upload an existing image or customize one of our templates. A custom design assures your place in today's market. With a unique style or image, you will be noticed in a sea of realtors. Whether it's residential, commercial, investment, or land, let us help you create a custom real estate sign that will be working for you around the clock.
Real estate signs are available in a variety of materials and sizes. The most popular materials are aluminum, coroplast, Dibond, Dura-wood, and Alumalite. All of our sign materials are of the highest quality and promise to be durable. Real estate signs are available in any custom size, as well as the common sizes of 12"x18", 18"x24" and 24"x36" plus rider sizes 6"x18", 6"x24" and 6"x36".
It's also important to display your custom real estate sign in style. We proudly carry a variety of installation products such as real estate frames, posts and stakes. With the vast array of real estate sign options at TheSignChef.com, you will surely find the perfect marketing strategy!
Strong and lightweight, aluminum is the most popular real estate sign material because it is extremely durable. It can be used over and over.
Professional, high-end appearance
Pristine image quality
Versatile – Can be printed with any photo, design on any shape at any size!
Standard 18" x 24" size fits standard real estate frames readily available at a low price point from Lowes or Home Depot
Easy to use – the sturdy, steel real estate frames are designed to push right in the yard. If the dirt is especially hard, real estate agents often use a rubber mallet to plant the sign frame deep enough, so it won't blow over.
Long lasting – the durability and Durable outdoors – holds up well under the elements whether it's scorching heat or 30 below
Although metal, aluminum doesn't rust like steel, sheet metal signs.
Quick transportation tip – Don't let your brand-new signs get scratched! Invest in some cheap moving blankets so when you are transporting your signs, which are usually attached to a real estate frame, you'll protect the factory-fresh finish from scratches.
Lightweight – easy to transport
Yet rigid so it can withstand windy conditions.
Not cheap, but not expensive either.
In fact, the reason why Real Estate Agents & Brokers LOVE Aluminum Signs the most is because this strong metal material provides the ideal value point between price, durability, image quality and professionalism.
See the Package Price Discounts on Aluminum Real Estate Signs here >>>
Coroplast is a durable, lightweight corrugated plastic. It is are waterproof and work well outdoors (short-term use recommended for the outdoors).
Coroplast, also known as plastic real estate signs or corrugated plastic, is a cheap and durable signage material often used for political campaigns.
All you need are frames and stakes to place a Coroplast sign.
Coroplast is lightweight, making it a viable alternative to heavier materials like wooden signs.
Inexpensive even in low quantities; discounts available for bulk orders.
Commonly preferred over foam core signs, as signs made with foam core mounting boards are not water resistant, unlike Coroplast.
Can be produced in any size (including supersized signs), different thicknesses, a wide variety of shapes perfect for your needs, etc.
You get to choose the finish, color and style of your plastic real estate sign, too!
Get any number of signs – or even just one, if one is all you need.
Designs in vibrant colors are available. Have a photograph? We can print it on your Coroplast sign, too.
Dibond is made from a solid plastic core sandwiched between two aluminum sign boards. It is rugged and waterproof—a great choice for a long-lasting outdoor sign.
Dibond signs are made of plastic and aluminum.
These are waterproof, tough and fit for outdoor use.
Real estate yard signs made of Dibond are composed of two sheets of aluminum that are factory-painted. The two aluminum sheets are then permanently bonded to a tough plastic core.
Solidly-built plastic core. Provides the necessary rigidity to Dibond sign as a whole.
Stronger and more durable than 0.4" aluminum and is ranked fourth in terms of sign durability and strength.
A 4' x 8' Dibond sign will weigh only 32 pounds.
Has the widest range of finishes available.
Can be finished with brushed gold or brushed silver, too. Perfect for corporate signs.
If used indoors, a Dibond sign can easily last for decades.
You can mount a Dibond sign yourself!
1/8" Dibond signs have minimal flexibility.
Thicker ¼" Dibond panels are more rigid.
Do you have original text or artwork? We can place it on your new Dibond sign!
Noted high tolerance for weather extremes, from hot to cold to wet (precipitation).
Dura-wood is a popular rot-safe wooden sign. It is extremely strong and weather-resistant.
Dura-wood provides one of the highest durability among outdoor sign materials.
Dura-wood resists rotting and is manufactured with a high-quality plywood core.
Wood used for every Dura-wood sign is perfected with a high-quality paint finish before leaving the factory. This layer further protects the Dura-wood from rotting, heat, cold and precipitation.
If used indoors, this type of sign will last for many decades.
Dura-wood panels measure half an inch in thickness. It is hefty and durable – two qualities that you will love in your sign.
You can order a one-sided wooden sign or a two-sided variant – this will depend on how you intend to use the sign.
The Sign Chef can provide you with the mounting kits needed for hefty wooden signs.
Edge capping protects your sign and gives it a sealed look.
The size and shape of wooden signs can be customized easily. Buy one or a dozen – these signs are available for bulk purchase, too.
Custom graphics and all kinds of photographs can be added to a wooden sign.
Alumalite is made from a corrugated plastic core sandwiched between two aluminum sign boards. It is a convenient combination of light weight and rugged durability.
Portable real estate displays made of Alumalite are lightweight, hardy and perfect as roadside signs.
Can be used as informative signs that provide people with necessary information even if an establishment is closed.
Reflective Alumalite signs can be used to point the direction at night, potentially increasing the visibility of properties for sale/rent/lease. Also guides customers to all-night establishments when lighting conditions are poor.
Alumalite is comprised of two sheets of aluminum with a corrugated plastic core. The plastic core makes Alumalite rigid and perfect for outdoor signage.
Lightweight and easy to install.
Can be used to advertise personal endeavors and advocacies. Cheaper than heftier wooden signs but can also withstand extreme weather.
Alumalite measure ¼" inch; thicker and more rigid than just plastic advertising panels.
Alumalite will resist water, rust and rot easily.
Will last for many decades if placed indoors.
Available in traditional sizes and shapes.
Custom designs available, including the addition of graphics (all types) in any color.
Reflective metal real estate signs are easy to see at night, attracting potential property buyers when they drive by in the evening.
Reflective signs are a boon to motorists at night, informing and guiding them so they don't zoom past their intended destinations because of poor visibility or off-beat GPS guidance.
Reflective signs can be added to existing signage to make a business or property stand out at night.
Any kind of image can be transferred unto a reflective metal sign. From clip arts, stock photos to original photographs – name it and it can be placed on your new reflective sign.
Provides the double advertising value as reflective metal real estate signs will be just as effective in informing property buyers in the daytime as they work doubly hard to be visible during nighttime.
Has a price difference of only 33% compared to ordinary, non-reflective signs.
Explore your design options online with our great in-house software.
A reflective sign can be made available in just 24-48 hours.
Bulk orders can be fulfilled in 3-7 business days.
Magnetic signs can help people remember your brand easily, because it's on your car/truck all the time.
Imagine driving around town on a regular day. Where you go, your brand goes, too.
Magnetic signs will advertise any service with ease.
They come in all shapes, sizes, and finishes.
Any image can be placed on a magnetic sign.
Magnetic signs for personal use/advocacies are also available.
Easily create your custom design with our in-house software.
Magnetic sign tip: offer something free to draw the attention of potential customers. People love anything free – even if it's just a consultation with you. Remember: marketing is not a straight path at all.
Simple magnetic signs can create amazing marketing results: instant recognition, instant recall.
The shape of a magnetic sign is quite important. Think of a shape that goes perfectly with the message of your sign.
Our magnetic signs have ScratchGuard on them, making them safe to attach to your vehicle's expensive paint job.
ScratchGuard magnetic signs have an additional layer of protection over the magnet that prevents rust from building up.
Always available, easy to design and can be ordered online.
Can fit all budget and design needs.
Can be cut into all shapes and sizes, from the smallest decals to large graphic signs.
Vibrant designs in full color will surely attract buyers.
Are commonly used as stickers and can be mounted on any type of vehicle for instant self-promotion or brand promotion.
TheSignChef offers a "goof-proof guarantee." If for any reason you committed a mistake while applying your new decals, we'll replace it – on the house.
Can be used to promote company events, your products, services and your business in general.
See your vehicle windows? Cover them all up with custom decals and maximizing your vehicle's advertising capability.
TheSignChef can make use of a special material that will allow you to see through decals that are applied to vehicle windows, so your passengers won't be in the dark.
Wall decals can be applied both inside and outside a property.
Thinking of instant home décor? Wall decals can be used for that, too! Custom decals can take on almost any color, design and appearance and can be ordered in bulk. Create stunning new home décor easily by just letting your imagination fly.
Retractable banner stands are perfect for on-location home or apartment modeling displays
Can be combined to create a set of banners that provide detailed information of products/services or your business when you attend trade shows.
Retractable banners can be used to promote real estate agent or realtor firm brands
Real estate banner stands are an easy and affordable solution when selling any kind of property.
Retractable banner stands are an example of portable real estate displays that can be put up and taken down in minutes.
The high image resolution capabilities of banner stands show the true elegance of real estate properties
Realtors can easily advertise properties at any location and at any time
Easy to transport and store.
Made durable and can be used repeatedly for a long time.
Will easily attract attention to any storefront.
Can also be used to promote indoors, such as a sale if your business is a store or any kind of commercial establishment.
Retractable banner stands can be used to promote a single product or service.
Tabletop retractable banner stands offer a unique promotional angle.
Lightweight, very easy to assemble, can be reused for other promotions.
Eco-friendly bamboo stands are also available and are durable, easy to assemble and offer superior functionality too.
There are two kinds of hanging signs: those installed outdoors and those placed indoors.
Hanging signs can be made from a variety of materials and makes: Dibond signs, Coroplast signs, aluminum signs, HDU/ high-density urethane signs, etc.
There are many ways to hang a sign. You can use wall mount brackets or hang your sign from the ceiling. These kits are available at TheSighChef, too. We'll help you figure out the best way to hang a sign.
Hanging signs can be made traditional or modern, depending on your taste. Silkscreen printing can be used for more traditional-looking signs while computer graphics and font styles take the lead in more modern-looking signs.
Heavier material can also be used for outdoor hanging signs to ensure durability and long life. Examples of materials that can be used for outdoor hanging signs are ARMOUR-Wood, Dura-Wood and sandblasted Redwood.
Decorative scroll brackets can make your hanging sign look more elegant and attractive.
TheSignChef can create and ship out a single sign in 24-48 hours. Larger orders can be completed in as short as 3-7 days.
Quick A-frame sidewalk signs fold out instantly and advertise on the spot. All you need is a sign to slip into the slots of the stand and you're ready to go.
Sidewalk frames are larger and wider and are meant to hold in place larger signs.
Real estate For Sale signs lead property buyers to prospective houses easily with catchy lettering and the all-important arrowhead pointing potential buyers to the right direction.
Decorative frames have designs that make them look more traditional and elegant.
Sidewalk stands stand upright and look more compact than your classic sandwich type stand.
Changeable A-frames accommodate different posters and signs easily. Slip off the old sign and slip in the new one – that's all it takes.
Tilt n' Roll sidewalk stands feature two sides that can identical or different posters installed on each side. Features a solid round base for stability and movement.
Erasable sidewalk stands are a favorite of restaurants and similar businesses as announcement and menu offerings can easily be added daily.
Swing signs are a type of outdoor standing sign where the actual sign is suspended from a frame.
TheSignChef can create the perfect aluminum, Dibond, Coroplast or wooden signs for you, fully customized and to your specifications.
Metal sidewalk frames are used for hanging signs as they offer the weight and stability needed to hold a hanging sign in place.
Also called real estate frames, hanging signs can be used to advertise properties for lease or sale.
Metal sidewalk frames can be used to promote properties for rent, as well as point people toward the right direction so they can find commercial establishments.
Metal sidewalk frames for hanging signs come in a variety of sizes: 18 x 24, 24 x 18, 24 x 36, 36 x 24, 24 x 24, and so forth.
The frames may also be purchased in higher quantity, such as packs of three or more.
ARMOUR-Wood is one of the toughest types of sign materials for outdoor signs.
Sandwiched between two aluminum sheets is a high-quality plywood core that provides rigidity, minimum flexibility, and durability to the entire sign.
People simply love the glossy finish provided by the aluminum layers.
Definitely has higher wind resistance than lighter materials like Coroplast and Dibond.
Tested for extreme weather conditions.
Choose ARMOUR-Wood if you're looking for a panel with the highest durability rating around.
Can be used as a wooden real estate sign or a permanent outdoor sign for all kinds of establishments from churches to commercial establishments to offices.
Can be mounted on the wall or fashioned to a swing sign. The Sign Chef will tell you what kind of mounting kit you need.
Give outdoor business signs a touch of glitz and glamor with powerful and vibrant images.
Indoor posters help customers make decisions, especially if you are running a commercial establishment.
Bar and pub posters provide information or simply advertise a business.
Special banners can be used for personal celebrations such as birthday parties, gatherings, meetings, and conferences.
"Big Check" awards provide the necessary visuals to make awarding ceremonies more memorable and eye-catching. These are also a type of poster that can be easily customized.
Grand openings, housewarming, open houses – use a poster to inform people and guide them to the correct venues.
Information posters can contain a high load of details and can be posted indoors to make sure that passersby have access to the details.
Pole banners are a traditional type of banner used for a variety of promotions, from real estate endeavors to commercial endeavors.
There are four kinds of stands available: simple or fixed stands, flexible stands, pole stands and retractable stands. Pole stands are lengthier and are perfect for larger banners.
Attractive glossy finish ensures that potential buyers will see your sign from afar.
Three kinds of finishes available: matte (traditional/conservative finish), super smooth (approaching glossy) and super glossy (shiny is the word for it).
Waterproof because they are made of synthetic material.
Any type of banner can be customized so that it has one side or two sides.
Average lifespan of five years outdoors.
Available in all custom sizes and a diverse range of colors for every sign requirement.
If you have a graphic or photograph in mind, this can easily be added to the banner along with the right typography.
Easily advertise upcoming events and promotions – be on top of your marketing game!
Inform people of how your business or service works. A single poster can introduce a new business to hundreds of people in a small area. Imagine how a set of posters will perform.
Rules and regulations? Draw up the details and have us print them out for you in vibrant colored posters.
Posters can also be used to redecorate living spaces. Since the design and graphics will be completely up to you, design your posters so that they would match your current motif or the vision for redecoration you had in mind.
Attending a trade show soon? People aren't going to come by if they don't know what your booth is about. Design a killer poster and attract droves of interested folks right to your booth easily. Roll up and store the poster after – it's easy!
Promote specific goods in your commercial establishment. Draw people to high-value goods so they will be more likely to buy.
Sandblasted Redwood is one of the toughest materials you can use for an outdoor sign.
If what you're looking for is a three-dimensional wooden sign that is elegant with a classic finish, look no further than sandblaster Redwood.
Sandblasting brings out the true beauty of wood, which adds to the overall attractiveness and eye-catching quality of the wooden sign.
Sandblasted Redwood also presents a handcrafted look and feel, which is important when promoting a high-end property or establishment.
Flexibility – sandblasted Redwood signs can be used for street and traffic signs, corporate signage, roadside signage, small mounted wall signs, general informational signs for residential areas, camping site signs, etc.
If you want a sign that gives a sense of permanence and tradition, sandblasted Redwood will take care of everything for you.
This type of material resists rot with minimal maintenance.
Provides the textured look of wooden signs minus the weight and the expense.
Less expensive than sandblasted Redwood but can definitely bring a touch of elegance and old-world charm to any promotion.
Ideal material for real estate signs.
Can be customized to take on a variety of shapes, sizes, and colors.
Features the 'redwood appearance' minus the cost of using actual Redwood.
High-density urethane is also sandblasted to create the classic, sought-after texture.
Available in 1.5-inch, 2-inch, 3-inch and 4-inch thicknesses, depending on what you need.
Synthetic material resists deterioration and will not exhibit the problems associated with the use of wood such as warping and cracking.
Multiple layers of sandblasted HDU can be permanently bonded to each other to create any thickness needed for particular signs.
Monument signs, usually built with sturdy materials and low to the ground, can memorialize a business in the eyes of the community.
The number one advantage of a monument sign is that it looks like it is here to stay and sends the same message about your business.
Because monument signs are low to the ground, they are visible to drivers and pedestrians alike.
Monument signs can be constructed to match the same materials used in your business's building.
Monument signs are often made using HDU, aluminum, brick, stone, or foamcore.
Real estate agents can use monument signs to highlight that their business is a cornerstone of the surrounding community.
Whereas the majority of real estate signs are flimsier yard signs, a monument sign can direct potential home buyers to a permanent onsite sales office.
A monument sign can signify to potential home buyers that a real estate project is here to stay, with lots of spaces and availability in a subdivision.
Model home signage "opens up" a property and makes it friendlier to people who are potentially looking to buy.
It fixes the mindset of the buyer and makes the model home the "ideal home" that is better than all the others.
Easily increases curb appeal, which is half the battle when you're convincing someone to invest in real estate.
Indoor signs further expand the concept of the home and eases the buying process.
Vinyl graphics and hanging signs amplify the branding efforts of the office, making the office stand out and look professional. Professional branding creates trust in clients.
Wall-mounted signs create an air of elegance and distinction. 3D letters made from aluminum or even titanium can be used to spell out the name of the office. A 3D logo, perfectly shaped and trimmed can be placed right beside the words spelled out in 3D custom letters.
Smaller door signs, mounted on wood will help people find their way around the office without getting lost.
Custom desk signs made of plastic or metal will help people speak to individual members of the office.
A large reflective sign can be used to direct people to the office at night.
A supersized wall sign can be installed on the side of the building for instant recognition and nonstop promotion of the office.
PVC material is not fit for outdoor use!
PVC is sometimes offered by some sign companies for outdoor signs.
The main problem with this material is it does not resist heat and UV rays. Thus, what you are paying for will eventually crumble with the wind as sunshine will degrade PVC signs until they are barely legible.
PVC signs are only good for indoor use, and not outdoor use.
Real estate signs should be made from something heftier and more durable such as Coroplast, Dibond, ARMOUR-Wood, Dura-wood, and others.
Here Are A Couple of Tips That Will Help You Be Successful
Ways to Make Your Sign Stand Out
Order a real estate rider with your website address, telephone number, and social media
Add a QR code to allow smartphone users access to more information quickly and easily
Attach a brochure box that includes a list of other homes you are selling in the area
Ways to Make an Impression
Supply neighborhoods with yard sale kits containing signs featuring you and your services
Present a "Client of the Month" award to a local business; your award may end up in their store
Carry business cards with blank areas so you can jot down information when you encounter someone who doesn't have one of their own
Pass out magnets printed with the schedule of a local sports team or other useful information
It's All About Trust
Part of your job is to help your clients envision themselves in a new home. Start that process as soon as they come to your office. Make your office comfortable and welcoming. Helping your clients relax and feel at ease will only help to build trust. And don't forget about your office signage! Use indoor and outdoor signs to complement your brand and reinforce your image as a competent, successful and trustworthy realtor.
Come to TheSignChef.com for complete agency branding. We offer custom:
Window and door decals
Wall graphics
Outdoor signage
Fence signs
Real estate posters
Yard signs
Window lettering
Realtor agent signs
Vehicle magnets
Sidewalk sandwich boards
Vinyl banners
Tradeshow displays
Engraved client gifts
And more!
Charleston's #1 residential resale agent Jeff Cook partnered with TheSignChef.com to broaden his brand through signage.
Together, we developed an expansive branding campaign with a wide variety of signs for three of Jeff Cook's offices: Charleston, Summerville, and Mount Pleasant. Jeff Cook Real Estate understood the importance of signage for identification, recognition, recall, and presence. His mix of custom indoor, outdoor and yard signs was a wise approach to building his brand. We can, of course, do so much more for your real estate agency than just traditional yard signs.
Contact Us
View Our Real Estate Signs Custom-made by TheSignChef.com Examples
Product Information

for Aluminum Real Estate Signs
Fast Facts
Your options for custom Real Estate Signs:
Aluminum
Coroplast
Dibond
Dura-Wood
Alumalite
Watch our instructional videos about real estate signs to learn more about selecting thickness, size, shape and design, as well as stress-free installation.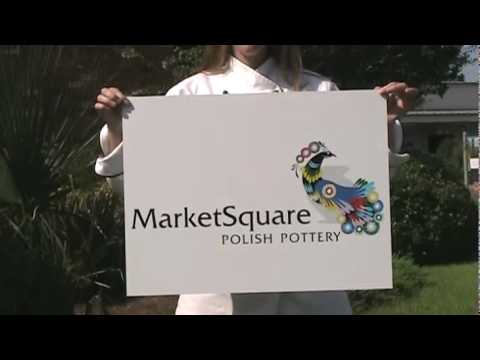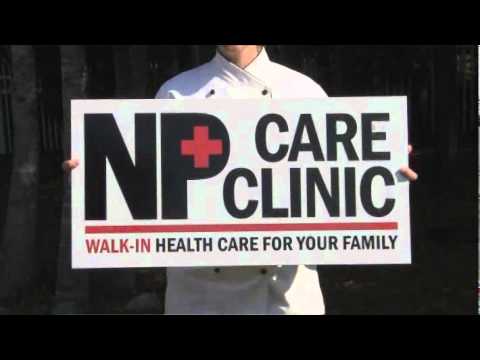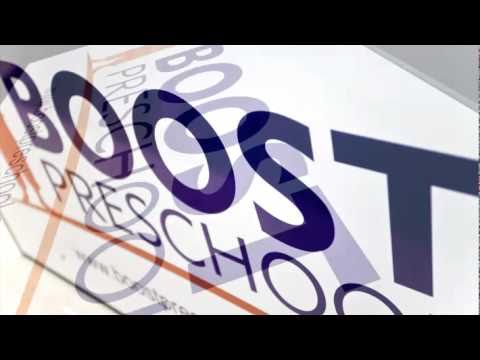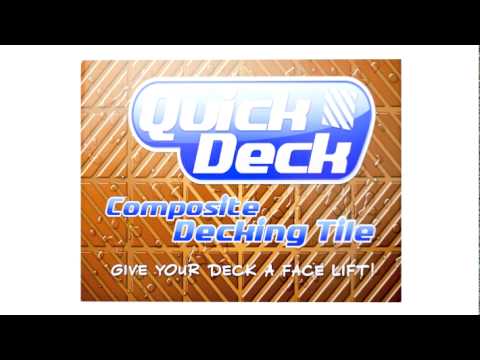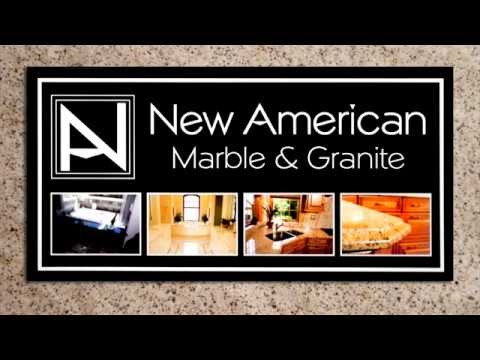 Size
Big or Small, We Do It All!
While most sign companies are limiting the size your sign can be, we offer them in a lot of different sizes. We have materials up to 5' x 10' in a single, seamless sheet.
If you need a sign larger than that, no worries! Just let us know, and we'll make sure to get you the size you need.
Common Real Estate Sign Sizes:
12" x 18"
18" x 24"
24" x 24"
24" x 36"
36" x 48"
Shape
Select a custom shape for any real estate sign
Pictured below are a few custom shape options. If you need a more unique shape, just let us know.
Design
Available Design Options:
PMS Color Match
Brushed Silver Finish
Brushed Gold Finish
Mirror Finish
Custom Hole Placement
Custom Shapes
Rounded Corners
Dry Erase Laminate
Reflective Colors
Color
Choose From Any Color Under the Sun
You can even choose a reflective color.
PMS Color Match available on most materials.
Specialty finishes including brushed gold, mirror gold, brushed silver or mirror silver are available in a standard .040" aluminum thickness.
Installation
Displaying a Real Estate Sign is Easy
We offer installation kits and accessories to help you mount your real estate sign to wood, metal, stucco, brick masonry or concrete.
We offer a large variety of scroll brackets for hanging your real estate sign.
We can drill holes into the top of your real estate sign to simplify the hanging process.
A large collection of frames, posts, and stakes are available for easy and quick installation.
Adhesive backing is available for small and lightweight real estate signs.
Prices
Sometimes, all you want is the bottom line!
At TheSignChef.com, shipping for real estates signs is free for orders within the continental U.S. greater than $50 for ground and greater than $400 for freight.
Orders outside the state of South Carolina are tax-free!
We do offer quantity breaks at 1, 2, 3, 4, 5, 10, 15, 20, 25, 50, 100, 250, 500, 1000, 2500 and 5000.
Frequently Asked Questions

about Aluminum Real Estate Signs
We make real estate signs quick! Once you approve the final design online, your sign will ship in just 24-48 hours!
Unusual real estate signs or large order requests usually ship in 3-7 business days. If your order is time sensitive, please share your deadline with Customer Service at 800.899.6272.
Yes.
We can personalize your real estate sign design to give you exactly what you want.
Definitely!
The more real estate signs you buy, the less each will cost. Consequently, you can reach a greater number of clients for a more cost-effective price!
Yes.
Just let us know what you need and when you need it. We will do our best to help you create your real estate sign in time.
The minimum order is only one.
If your real estate sign arrives damaged or contains production flaws, please contact Customer Service via Live Chat, email service@thesignchef.com or call 800.899.6272 immediately. Manufacturing defects fall under our Workmanship Guarantee, so we will replace your real estate sign absolutely free.
What Our Clients Are Saying...