HDU Signs Give You a Carved Wood Sign Look - Without the Hefty Price
Enduring Value
The innovative design means that they can be adapted to any environment or signage needs. With an HDU sign, you're getting a product that will great for years to come. Add enduring value to your brand with distinctive options shown in our pricing calculator.
Any Size or Shape
Select any custom size or shape HDU sign to promote your brand and message. You can send us the design you want or our team of expert designers will help create your custom business signs that perfectly represent your business FOR FREE.
Weather-Resistant Material
HDU signs will not warp, crack or bow when exposed to the elements. HDU signs from TheSignChef are made out of weather-resistant material that can stand up to the elements. You can even choose UV protection to avoid the sun's harmful rays. 
Don't Over-Buy or Under-Buy!™
Get the right HDU sign that meets your needs. Overbuying will result in wasted money and underbuying will leave you with a sign that's not durable or well made. We know how important it is to find the right balance between getting the right sign for your needs and spending your budget wisely.
Design Satisfaction Guarantee
All our commercial building signs are designed to be satisfaction guaranteed, so you can be sure that you're getting the best signs. Free proofs are provided for your review and approval prior to production.
When the sun starts
frying
the beautiful colors on your new HDU (High Density Urethane), which level of
Solar Protection
will your signs need?
Download Information
View Our HDU Signs Custom-Made by TheSignChef.com Examples
Product Information

for HDU (High Density Urethane)
These are our standard colors. Custom colors and colors matching the Pantone Matching System "PMS colors", are available for an additional price of $70 each.
130L Primrose Yellow
132L Lemon Yellow
134L Chrome Yellow
191L Imitation Gold
124L Orange
100L Vermillion
104L Bright Red
102L Fire Red
108L Maroon
106L Kool Crimson
168L Salmon Pink
120L Coral
164L Dark Magenta
163L Magenta
165L Rubine Red
160L Violet
162L Purple
161L Proper Purple
156L Brilliant Blue
158L Dark Blue
155L Reflex Blue
152L Light Blue
153L Process Blue
154L Peacock Blue
157L Kansas City Teal
150L Blue Green
149L Aqua
151L Robin Egg Blue
148L Dark Green
144L Medium Green
142L Emerald Green
143L Process Green
141L Sublime Green
195L Medium Gray
115L Dark Brown
114L Medium Brown
117L Tan
118L Chamois
116L Ivory
103L Polar White
101L White
199L Black
Because of variations in monitors and printers, the colors
shown above may vary from the actual paint color.
Fast Facts
Here are the key points to know about custom HDU Signs:
Sign styles have an attractive, rustic finish.
Has a dimensional finish.
HDU background with carved raised letters, creates a professional look, with more character than a flat sign.
Knot-free
Available with a smooth background, carved wood background, pebble texture background or Venetian grain.
Solid and strong.
Available one-sided or two-sided.
Available in 1 1/2", 2", 3", 4" thickness.
Triple coated enamel finish.
Some common outdoor uses for HDU signs are:
Corporate signs
Roadside signs
Residential signs
Camp/Park signs
Directional signs
Some customers order HDU signs for indoor use because they are a lightweight, cost-effective option with a sophisticated look. Available in a variety of surface textures, raised or recessed lettering, custom shapes, and four levels of thickness, an HDU sign is sure to make your business stand out!
About High-Density-Urethane Signage
High-Density Urethane is a strong, naturally waterproof sign material made for creating Dimensional Signs at a lower cost (and weight!) than Redwood.
HDU signs have a carved look, can feature smooth or textured backgrounds, and are available in a couple different thicknesses. Here are a couple of benefits of HDU Signage:
You get a sophisticated look at an economical price
HDU is great for residential areas
HDU is ideal for custom shapes
You can recreate the redwood look with a more economical material
Some people come to TheSignChef searching specifically for Sandblasted Redwood Signs but then opt to use Sandblasted HDU Signs instead. HDU is a flexible, durable material and is much thicker than most types of foam. It was designed specifically to make signs, and can be made to look dimensional just like redwood signs.
Our HDU signs come in 1.5", 2", 3" or 4" finished dimension. Because HDU is a synthetic material, sandblasting each piece produces a predictable result every time
In addition, an HDU sign will not warp, crack or bow like a solid wood sign can when exposed to the elements. Because it is lighter than wood, installation is simplified and shipping, in most cases is lower. The HDU sign panels can be seamlessly laminated together to create any size shape or form you need for your business or promotion.
Reasons Why Some People Prefer HDU Signs
We live in a world that is "going green" more and more with each day. So let's face it…some people choose HDU signs over Redwood to save trees!
HDU Signs are lower in price than Sandblasted Redwood Signs. The material itself is cheaper, and manufacturing costs are lower because the material itself is easier to shape than wood.
As a petroleum-based material, HDU is naturally waterproof. This means that HDU lasts longer than wood and doesn't need to be replaced as often.
Design
Whether you know exactly what design you want or you only have a vague idea, our Art Department can help you create the HDU sign you've always envisioned.
Available Design Options:
PMS Color Match
Custom Hole Placement
Custom Shapes
Rounded Corners
Dimensional
Engraved
The design of your HDU sign is more than just layout and colors. It is also important to factor in letter size. We provide a Letter Sizing Calculator so you don't have to guess whether or not your HDU sign will be readable.
Color
Our HDU signs can be painted any color you want. We prime the sign before painting, then triple coat it with a clear enamel so the paint is sure to last as long as the sign itself. You can choose as many colors as you want, and we offer color matching services to ensure that the final sign is exactly what you envisioned.
Custom HDU Sign Videos
HDU is one of the most versatile sign material available. The countless options, finishes, and designs make it a perfect fit for almost any business or promotion. Below is a selection of videos all about HDU. We included videos that explain the options available as well as what shape you can get your HDU sign in. See if an HDU sign is the right material for your new custom sign.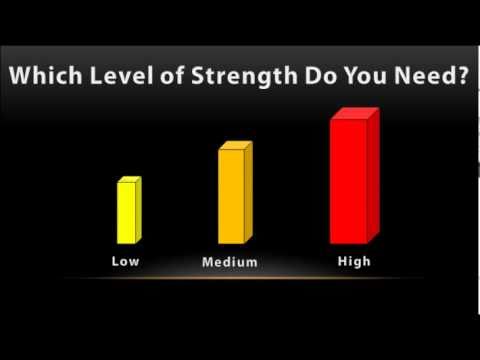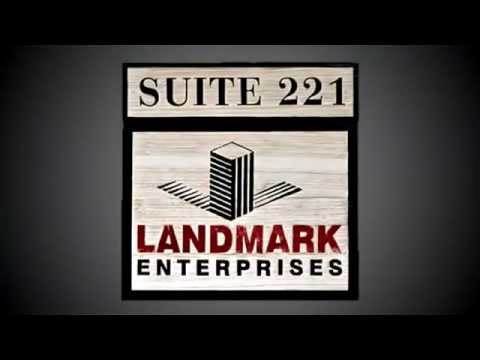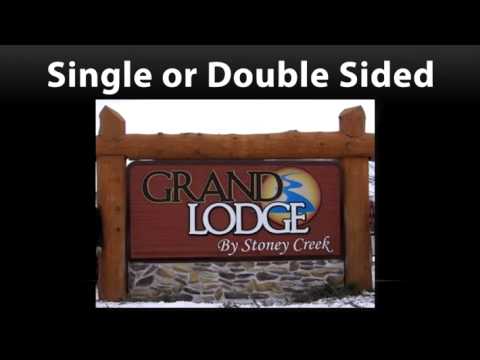 Sometimes, all you want is the bottom line!
Our online HDU Sign pricing tool above instantly calculates the exact prices on HDU Signs.
At TheSignChef.com, shipping for HDU Signage and all other indoor and outdoor signs is free.
Orders outside the state of South Carolina are tax-free!
We do offer quantity breaks - Buy 2 or more signs for substantial discounts
Size
Does size matter? Of course, it does! Especially when it comes to your HDU sign. The right size and shape HDU sign depends on your specific needs. That's why we don't place too many limits on your size options for HDU signs.
The Most Popular Sizes Available for custom HDU Signs are as follows:
8" x 12"
12" x 12"
12" x 18"
18" x 24"
24" x 36"
24" x 48"
36" x 60"
48" x 72"
48" x 96"
We offer HDU in any size. If you need an HDU sign larger than 5' x 10', we can seamlessly laminate HDU panels together.
Shape
You're not limited to only square and rectangular HDU sign shapes. We will cut your HDU sign to any custom shape you want.
Pictured below are a few custom sign shapes, if you need an HDU Sign in a unique shape, let us know.
Thickness
We offer four thickness option for our HDU signs:
The level of thickness you select for your HDU sign is dependent on the look you're going for. Larger signs can be created on 1 1/2" thick HDU as easily as they can on the 4". However, going with a thicker HDU sign allows you to have a deeper, more dimensional effect.
Your only limitation when it comes to the thickness a double-sided HDU sign. We will only create double-sided HDU signs in 2", 3" and 4" thicknesses.
Installation
We understand that installing your HDU sign yourself may seem like a daunting task, and maybe you were planning to hire someone to do it for you. But before you go through the hassle of finding a sign installation company, trying to work around their schedule and spending an extra $100+ for their services, let us show you how easy doing it yourself can be. By self-installing your HDU sign, you can save time and money.
Displaying HDU Signage is easy!
We offer a variety of mounting kits and accessories that can ship with your order.
HDU signs are commonly mounted on monuments, between posts, hanging, and flush.
Here are some more facts about mounting your sign:
We offer a large variety of scroll brackets for hanging your new custom sign.
We can drill holes to the top of your sign to simplify the hanging process.
HDU Signs can be mounted between two posts or attach to a single post.
The mounting process is usually done by the contractor or handyman.
If you aren't certain what tools you need to install your HDU sign, we'll be happy to make recommendations.
Frequently Asked Questions

about HDU (High Density Urethane)