Vehicle Signs, Vinyl Letters, Decals & Wraps - Compare Prices & Options on Our Pre-priced Vinyl Lettering Packages
Complete Pricing Guide for All Vehicle Signs.
Choose one of the Vehicles below to Access Pricing Information & Options.
Our Best Sellers
If you're looking for vehicle vinyl lettering or decals, you've come to the right place. Vinyl lettering and decals can help grow your business with brand exposure or simply give your vehicle that personalized touch.
We at TheSignChef.com can provide you with either for a wide range of vehicles; whether you want something for a single delivery van or a fleet of commercial pickup trucks, we've got you covered! Our vinyl lettering and decals won't damage your vehicle's paint or windows and it is easily removable. Now before we go further, it's important you understand the difference between vinyl lettering and decals because there is a lot of confusion and misinformation in the marketplace.
Let's make it simple. There are 2 main main differences between vinyl letters and vinyl decals.
The most obvious difference you'll see is that decals have a background and vinyl letters don't. Each letter is contour cut out of a solid color roll of vinyl into individual shapes so there's absolutely no background. That's why vinyl letters are still so popular for lettering storefront windows, company vehicles, enclosed utility trailers and interior walls. Of course, vinyl is not limited to just letters because we can just as easily provide any numbers, shapes, graphics or logos you need in any size or color – all with the background removed.
The other main difference is that decals are printed directly onto the vinyl with a weather resistant ink. In fact, our full-color, high definition printer is so versatile there's no limit as to what we can print! For example, your vinyl decals can be printed with photographic quality pictures, multi-colored logos and even three dimensional letters. If you can see the image you want on your computer screen, we can print it!
But we don't stop there because instead of a standard rectangle, our sign equipment can contour cut your decals into any custom shape giving you the best of both worlds – unlimited colors and shapes.
So recap there are 2 primary things that separate vinyl letters and decals. Firstly, contour cut vinyl letters don't have a background while decals do. Secondly, your decals can be printed with absolutely any image or design whereas vinyl letters are typically solid in color.
Now that you can tell the difference between the two, let's get into what our Vinyl Lettering Package offers you:
Vinyl Letters
Vinyl Numbers
Vinyl Logo(s)
Vinyl Graphics
To help you install the vinyl lettering, we also include:
Written instructions for simple do-it-yourself installation
A step-by-step video showing you how easy it is to apply the vinyl lettering
Our Vinyl-Magic Application Kit, which includes the exact same tools of the trade we use when applying vinyl graphics
Our Goof-Proof Replacement Guarantee
Furthermore, your vinyl lettering, company logo or other graphics automatically come:
Ready-to-apply
Perfectly aligned
Pre-spaced (apply whole words together, not letter by letter)
We at TheSignChef.com believe that you should be able to apply the vinyl lettering yourself. Our easy-to-follow, DIY instructions will have you installing the vinyl like a professional. As an added bonus, you save money by not having to hire someone. Because you won't be spending a dime on installation, you can upgrade to a higher level of coverage and/or one of our various premium packages to make the most out of your investment.
When it comes to vinyl lettering, there are two big factors to consider: Coverage and UV Protection. "Coverage" refers to how much space the vinyl lettering takes up on your vehicle. We offer 3 types of coverage: low, medium and high. (insert example images) Our vinyl lettering is designed to last, withstanding harsh outdoor elements. However, the degree of UV protection is up to you. We offer 4 different grades: standard, premium, ultra-premium and reflective.
| Grade | Protection | SPF | Life Span (years) |
| --- | --- | --- | --- |
| Standard | Medium | 36 | 3 |
| Premium | High | 60 | 5 |
| Ultra-Premium | Maximum | 120 | 10 |
| Reflective* | Maximum | 120 | 10 |
*Why get reflective? To advertise your business at night! Reflective vinyl letters are 74% brighter to the human eye than non-reflective ones. They light up just like a STOP sign in headlights. If the vehicle in question is driven around often at night, you may want to consider this option.
Ready To Get Started?
Email your design to art@thesignchef.com! If you don't have a completed design, our expert art team will gladly help you out!
List of Popular Vehicles
When it comes to vinyl lettering for standard pickup trucks, popular makes and models include:
Ford F-150/F-250/F-350/F-450/F-550
Ford Maverick
Chevy Silverado
Dodge Ram 1500
Dodge Ram 1500 Tradesmen
Dodge Ram 2500
Dodge Ram 2500 Tradesman
Dodge Ram 3500
Dodge Ram 3500 Outdoorsman
GMC Sierra/Sierra Classic
GMC Sierra 3500
Honda Ridgeline
Hyundai Santa Cruz
Nissan Titan
Toyota Tundra
We also do smaller trucks, such as:
Ford Ranger
Chevy Colorado
GMC Canyon
Honda Ridgeline
Nissan Frontier
Toyota Tacoma
When it comes to vinyl signs for vans, popular makes and models include:
Chevy Express 2500
Ford Sprinter
Freightliner Sprinter
GMC Savana
Mercedes 2500 Sprinter
Mercedes Metris
Nissan NV2500
Ram ProMaster
If you don't see your vehicle on here, we can gladly make a custom package just for you!
"Do's & Don'ts" of Automotive Graphics:
Whether you just want to add your web address on your tailgate or custom wrap the entire vehicle, there are some important things you should know. Here are a few tips of the trade to help you transform your vehicle into a mobile billboard.
DO combine the styles – For the best overall look, do a combination of both vinyl lettering and vinyl decals. Vinyl letters are typically solid in color and contour cut to remove the background. Usually, the name of the company, contact information, web or social media addresses, and tagline are done in solid color vinyl lettering. To add a little variety to the design, add a full-color decal – it can either be your company logo or a relevant graphic that shows prospective customers what kind of service or products you offer. The combination of colors and graphics in a well-laid out design is both appealing to onlookers and maximizes the effectiveness of your advertising!
DO step outside of the box – Spice up your lettering! Vinyl letters don't have to be dull or boring. Vinyl comes in primary colors, pastel colors, neon colors – you name it, you can order it! You can even get vinyl in metallic colors with brushed and polished finishes. If we don't offer pre-colored vinyl in the exact color you want, we can print any color you want on white vinyl. The options are limitless, so you can think outside the box.
DO size your letters properly – While you're designing, pay close attention to sizing. Make sure your letters are large enough to be visible to moving motorists. Stick with this formula: 1" lettering for every 10' of distance. In other words, if you want your lettering to be visible from 30 feet away, shoot for 3 inch letters. Be sure not to add too many lines of text. When it comes to lettering your vehicle, less really is more. Keep your messages short and simple, and your contact information brief. The more there is to read, the less likely people will have time to read it.
DON'T forget about your windows – Use that window space! You can place custom cut vinyl decals of your logo in your windows or cover them in a window perf. These thin, laminated sheets of vinyl allow you to display full-color graphics or photos across the surface of your windows without hindering your ability to see out of them. Plus, as an added benefit, they provide both privacy and shading from excessive sunlight. Don't neglect your windows!
DON'T skimp on quality – Calendared vinyl is the most popular because it is least expensive, but keep in mind this economy grade of vinyl is not made to last. If you want to reduce fading and shrinkage from the sun and inclement weather, go with a high performance cast vinyl. The satin, shiny finish will look great for years to come! And, if night visibility appeals to you, request the reflective grade of vinyl. That way, your vehicle graphics will work for you around the clock!
DON'T pay for installation – As mentioned earlier, vinyl lettering and decals are easy to install! Save yourself nearly 70% and order the vinyl package without the loaded installation fees. All you need to do-it-yourself is a simple application kit and a little patience. We've got you covered with easy-to-follow instructions and videos to help you do it like a pro.
Still Not Sure About Putting Vinyl Lettering Or Decals On Your Vehicle?
Ever considered adding vinyl letters and decals to your company or personal vehicle? Many professionals consider it, but are unsure if it's a good decision. Well, we think mobile marketing is a rock-solid business decision, and here are the 6 reasons why:
It's attractive. Are your eyes usually drawn to the window perf on the back windows of the commercial pick-up truck in front of you at the traffic light? Of course they are! And you are not alone – most people are fascinated by well-designed window perf, vehicle wraps, and full-color vinyl decals. Vinyl letters by themselves are effective, but if you add some full-color graphics, you will draw attention to your brand everywhere you go. It's a fact that the use of photos in your signage creates a 300% greater recall than designs without photos.
It increases brand awareness. The more you broadcast your brand, the more people will come to recognize it. Having signage in your physical location is great, but taking that brand with you wherever you go is better. Take every opportunity to introduce who you are and what you do to prospective customers. Keep your logo and messaging in front of your market!
It's inexpensive marketing. Compared to other forms of marketing and advertising (both online and offline), vinyl letters and decals for your vehicle are relatively inexpensive. If you're working on a tight budget, vinyl is definitely the way to go! High performance cast vinyl lasts up to 10 years outdoors – it holds up extremely well to weathering with minimal fading or peeling. So, you can pay for expensive advertising that runs for a short period of time, or for just a few hundred dollars, you can make a massive marketing impact consistently for up to 10 years.
It's a greater return on your investment. Vinyl lettering and decals, window perf, and car or truck magnets are all 24-hour marketing tools. Whether you are hanging out at your favorite sporting event on the weekend or parked in the parking lot of the local grocery store, those tools are working for you. Wherever you drive or park, your brand is on display! For the minimal cost, the return is immeasurable.
It's professional. Vinyl lettering and decals lend a sense of professionalism to a business. Think of the pest control trucks, the HVAC servicemen, the lawn care or cable guys that all show up for service calls? They all have branded vehicles, don't they? There's a certain level of trust that comes from knowing there's a legitimate, reputable company providing those services. Branded vehicles simply imply "professional"!
It's just downright smart. Vinyl lettering and decals come in virtually any color, size, and shape. They can be completely customized to your brand – your logo, your colors, your photographs, your fonts, your personality. None of it has to be canned or templated! It's an opportunity to put YOU on display inexpensively, creatively, and professionally. Vehicle advertising is just smart!
It has been said that 85% of your potential customers pass by your business each month. If that much of your business is driving around locally, mobile marketing is just a good decision! Branding your vehicle allows you to take your marketing with you everywhere you go. And the more you effectively market, the more you drive traffic back to your physical location.
Vehicle Signs & Lettering Examples
Product Information

for Vehicle Signs & Lettering
Vinyl graphics and lettering for your vehicles are a great way to make an impression on potential customers or showcase your personal style. Automotive vinyl graphics are one of the most cost-effective forms of advertising.
Learn More About Vehicle Lettering and Graphics for Businesses
Vehicle signage is an important part of your business's marketing strategy. It allows for a form of outdoor advertising that has a cost-per-impression much lower than billboards or bus advertising. With automotive vinyl graphics you can also use it make your fleet of vehicles uniform and easily identifiable. Your customers will recognize your vehicles when they arrive at a home, business, or job-site and instantly project an air of professionalism and security. You may even earn new customers when they see your vehicle with its distinctive logo and graphics at their neighbors' homes or around town.
Personalize Your Own Vehicle with Custom Graphics
Automotive vinyl graphics allow you to put your own design flair on your ride. Bring your ideas to us and we can create a custom design that makes your vehicle stand out! Our premium vinyls are great for adding your boat's name to the side in style or decking out a jet ski with an intricate design. We can also customize designs for motorcycles and ATVs. You can easily install pinstriping and other cool design elements to any vehicle to make it uniquely your own. Feel free to contact one of our customer service specialists for personalized suggestions - you can also design online or upload your own creations!
Vinyl Lettering and Graphics Installation Instructions
Want to learn all about how it easy it is to install automotive vinyl graphics and lettering yourself? We have a number of videos below to help you out and we also have step-by-step instructions. The instructions are available to view online or download as a Google Doc or as a PDF. And of course, if you have any questions at all just let us know!
Choosing vinyl letters and graphics doesn't have to be intimidating. These videos will teach you the difference between vinyl letters and decals and how exactly they are produced. You can also view videos on vinyl graphics installation on our Vinyl Application Videos page. We like to provide our clients with all the information they need to make the right choice for their business or promotion. Choosing vinyl letters and graphics doesn't have to be intimidating. These videos will teach you the difference between vinyl letters and decals and how exactly they are produced. You can also view videos on vinyl graphics installation on our Vinyl Application Videos page. We like to provide our clients with all the information they need to make the right choice for their business or promotion.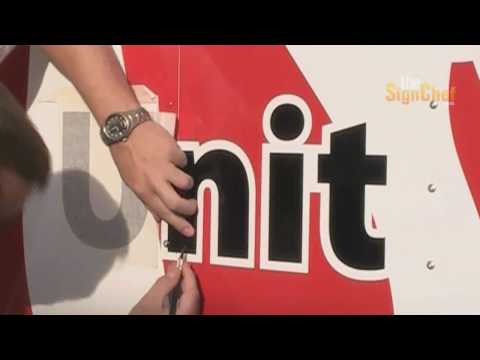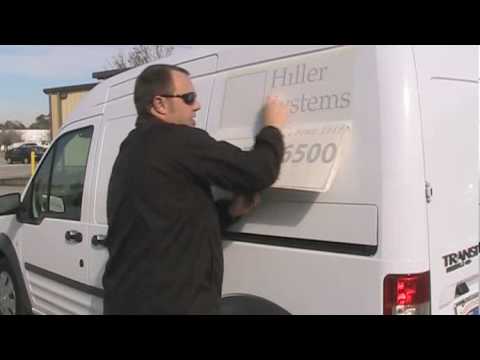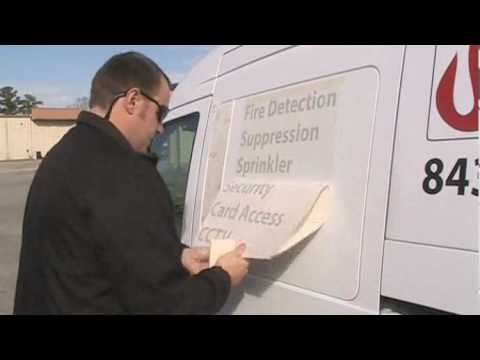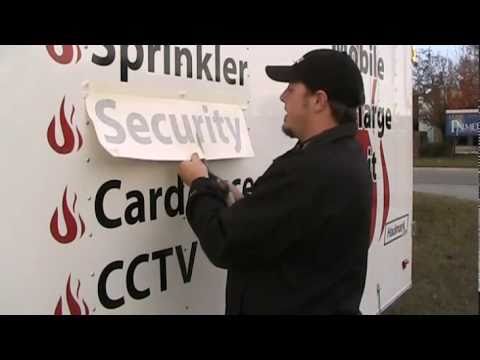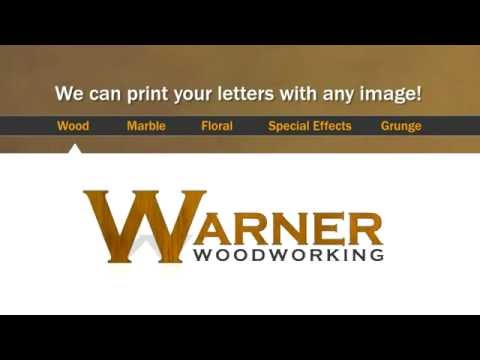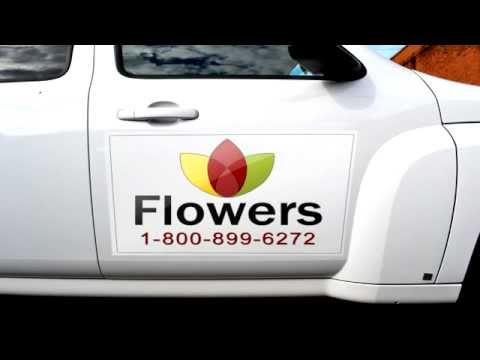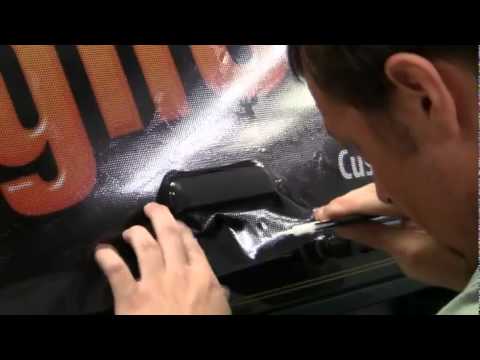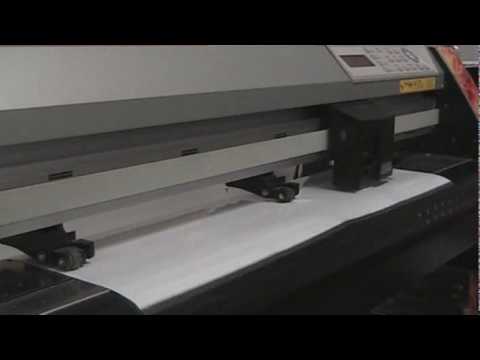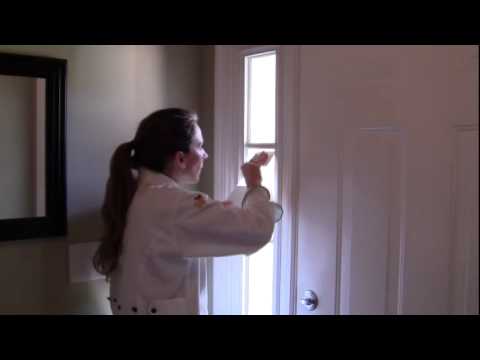 Displaying Vehicle Lettering and Graphics is easy!
Applying your custom vinyl letters is easy and cost-effective with our do-it-yourself application kit.
You'll achieve a professional look without having to pay a professional.
Anyone can do it, and we have how-to videos and instruction guides to help you along the way.
Plus, we offer a DIY "Goof-Proof" Guarantee.
Big or Small, We Do It All!
We can print vinyl graphics in just about any size. However, we do not recommend vinyl graphics and letters under 1/8". Letters and Graphics at this size are difficult for your customers to see. Plus, at such a small size, vinyl tears easily.
The most popular sizes available are:
6" x 12"
10" x 12"
12" x 18"
18" x 24"
18" x 39"
24" x 30"
24" x 36"
48" x 96"
We custom cut more shapes than any other sign company!
TheSignChef.com will cut your Vehicle Lettering and Graphics into ANY custom shape.
Pictured below are a few custom graphic shapes, if you need graphics in a unique shape, let us know.
Available Design Options:
PMS Color Match
Custom Shapes
Rounded Corners
Reflective Colors
Translucent Vinyl
Graphics on Clear Vinyl
Materials available are:
Bumper Stickers
Decals
Magnetic
Reusable Window Pef
Vinyl Letters
Window Perf
Sometimes, all you want is the bottom line!
Our online pricing tool instantly calculates the exact prices on Vehicle Lettering and Graphics.
At TheSignChef.com, shipping for all indoor and outdoor signs is free for orders within the continental US , $150 and above.
Orders outside the state of South Carolina are tax-free!
Want to save money, but worried you will get in over your head?
If you've never applied vinyl letters and graphics before, the process can seem pretty intimidating at first. You don't want to "mess up" and get the letters crooked. Or even worse, botch the job so badly you have to buy another set and start all over again.
But we make this process easy. All of the vinyl lettering and graphics you receive from TheSignChef will come pre-spaced and ready to apply. Plus, you'll receive an application kit, step-by-step instructions, and will have access to our online how-to videos.
If you're still worried about installing your own letters and graphics, we offer a backup plan. For an additional 25% of your total cost, we offer our Goof Proof Guarantee. Goof Proof allows you to receive replacement letters or logos for those you mess up and we pay the shipping.
Once you've put vinyl letters on for the first time, you may wonder how sign shops get away with charging so much for something that's so easy to do. It doesn't take a "professional" to look like one.
When the sun starts
frying
the beautiful colors on your new Vehicle Signs & Lettering, which level of
Solar Protection
will you need?
Download Information