Truck Signs & Vinyl Lettering - Goof Proof Sign, Decal & Logo Packages for Company Pickup Trucks.
Select the closest BODY STYLE to see Pricing Information on Truck Signs - Print Friendly.
Design Your Own Truck Lettering and Graphics
Do-it-yourself truck lettering is not only possible. It's quite practical and cost-effective. As long as you find the right system to use. Here at TheSignChef.com we have that system. We have created the easiest and fastest way to design and price your truck lettering and graphics. We offer online design, live chat, one-on-one live design, where you work exclusively with our in-house designers and you can even upload a ready-made design.
All these available options make designing and purchasing your vinyl letters and graphics from TheSignChef.com an easy choice. Giving you the peace of mind your design will turn out exactly how you imagined, allowing you to promote and grow your business
With our all-inclusive truck system you get…
Design: easy and fast design, whether you design it yourself or let one of our graphic artists, your design will be custom fitted to your pick-up truck.
Price:we have great prices on all types of pick-up truck packages, regardless if it is just a phone number added to the tailgate or a whole graphics package to turn your truck into a billboard on wheels.
Application: we not only provide you with step by step instructions with your order, you also have access to all our exclusive installation videos, we provide you the resources to apply the vinyl lettering, straight and level.
If You Happen to Mess Up During Installation
If by some chance you feel that you will have issues while installing your new pick-up truck lettering, don't worry. We offer a Goof Proof Guarantee for an additional 25% of your total cost. With Goof Proof, if you somehow mess up your vinyl letters or logo, we'll send the replacement letters and graphics you need… and we'll even pay the shipping!
It is just another way TheSignChef.com provides you with not only a superior product but with guarantees that other online sign companies can't and don't offer. Rest assured when ordering from us, we will make sure you are satisfied from design to installation and beyond.
Designing your vinyl graphics is way easier than you think and we even make it fun.
The videos below assist you in creating the perfect custom design for your truck.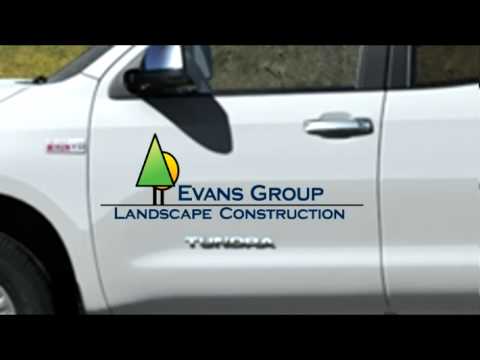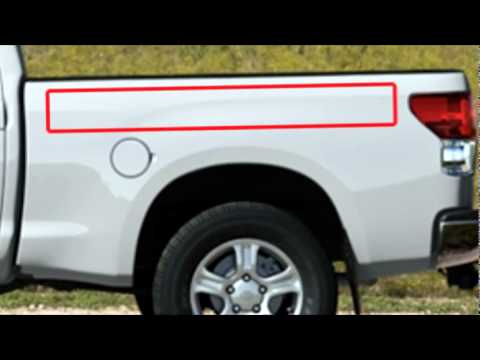 Want to save money, but worried you will get in over your head?
If you've never applied vinyl letters and graphics before, the process can seem pretty intimidating at first. You don't want to "mess up" and get the letters crooked. Or even worse, botch the job so badly you have to buy another set and start all over again.
But we make this process easy. All of the vinyl lettering and graphics you receive from TheSignChef will come pre-spaced and ready to apply. Plus, you'll receive an application kit, step-by-step instructions, and will have access to our online how-to videos.
If you're still worried about installing your own letters and graphics, we offer a backup plan. For an additional 25% of your total cost, we offer our Goof Proof Guarantee. Goof Proof allows you to receive replacement letters or logos for those you mess up and we pay the shipping.
Once you've put vinyl letters on for the first time, you may wonder how sign shops get away with charging so much for something that's so easy to do. It doesn't take a "professional" to look like one.
Displaying Vehicle Lettering and Graphics is easy!
Applying your custom vinyl letters is easy and cost effective with our do-it-yourself application kit.
You'll achieve a professional look without having to pay a professional.
Anyone can do it, and we have how-to videos and instruction guides to help you along the way.
Plus, we offer a DIY Guarantee.
Sometimes, all you want is the bottom line!
Our online Vehicle Lettering and Graphic pricing tool instantly calculates the exact prices on Vehicle Lettering and Graphics.
At TheSignChef.com, shipping for Vehicle Lettering and Graphics and all other indoor and outdoor Signs is free.
Orders outside the state of South Carolina are tax-free!
We do offer quantity breaks - buy 2 or more sets to qualify for substantial discounts .
Available Design Options:
PMS Color Match
Custom Shapes
Rounded Corners
Reflective Colors
Translucent Vinyl
Graphics on Clear Vinyl
We offer more colors for Vehicle Lettering and Graphics than anyone out there on the web!
You can now choose from ANY color under the sun when designing your new signage.
You can even choose a reflective color.
PMS Color Match available on most materials.
Big or Small, We Do It All!
While most sign companies are setting limits to what size your Vehicle Lettering and Graphics can be, we produce them in every size.
However, we do not recommend vinyl graphics and letters under 1".
Letters under this size are difficult for your customers to read.
Materials available are:
Bumper Stickers
Decals
Magnetic
Reusable Window Pef
Vinyl Letters
Window Perf