Aluminum Signs, Short & Tall, Standard or Custom, We Ship Them All.
Standard & Large Custom Sizes Are Readily Available in Aluminum.
From small standard sizes to SUPER-SIZED, Seamless Aluminum Panels, the versatility of this metal sign material makes it a worthwhile option to consider. SECURE mounting hardware can be included in your package.
Used for Lightweight Indoor and Heavy-Duty Outdoor Signage.
Standard .040" thickness (about the thickness of a DVD), is ideal for Interior Signs. Exterior Signs require extra panel strength. To withstand windy weather conditions, choose .080" or .125" (1/8") thickness aluminum.
Brushed Metal Signs in Aluminum, Gold, Copper & Stainless Steel.
Elegant metal sign finishes have a distinctive, corporate look. A Brushed Stainless Steel finish can transform ordinary aluminum into an exceptional interior sign display in your lobby or reception area.
Don't Over-Buy or Under-Buy!™
Without constraints, you can choose options that accurately reflect your unique, individual needs and preferences.
Add Solar Protection to Extend the Life of All Your Outdoor Business Signs.
The longevity of your exterior signs is dependent upon the protection provided by the Clear, UV Protective Laminate chosen. You have the option to choose the level of protection that matches your specific needs.
When the sun starts
frying
the beautiful colors on your new Aluminum, which level of
Solar Protection
will your signs need?
Download Information
View Our Aluminum Signs Custom-Made by TheSignChef.com Examples
Product Information

for Aluminum
Highlights
Aluminum is thin, especially compared to wood and plastic.
Aluminum is rigid, yet flexible. Extra stiff aluminum signage is available using Dibond, Alumalite, and ARMOUR-Wood.
Standard durability for aluminum is three years outdoors. Premium grade aluminum can extend lifespan to six years outdoors (maximum 15.)
Aluminum signs can be printed single-sided or double-sided using vibrant colors (even Pantone) made of high performance, UV resistance inks.
Artwork can be applied to an aluminum sign via screen-printing, color-printed vinyl or engraving.
Aluminum signs are available in any size, from a small 3" x 6" to a hefty 72" x 144" and even larger.
Indoor Uses
Aluminum signs make an excellent choice for your indoor signage needs. Because of their light weight and ability to be printed on both sides, they make excellent hanging ceiling signs. Also, aluminum signs are easy to mount on any interior wall. Protected from the elements, an interior aluminum sign can last decades.
Outdoor Uses
Aluminum signs are ideal for your outdoor signage needs. Because of the metal's natural rust and weather-resistance, aluminum signs will stand up to the elements far better than many other sign materials. Whether post-mounted, attached to poles, placed in a sidewalk stand or mounted to the exterior wall of your business, you'll find that aluminum signs are a stylish and durable choice.
Durability
Don't let your outdoor aluminum sign fade away. Aluminum is one of the most durable metals out there when it comes to signage. Even the government uses aluminum as their go to for highway, speed limit, and traffic signs. Why? Because aluminum naturally provides it's own protective coating (aluminum oxide) that prevents rusting. Combine that with the 4 different durability grades of protective coating, and your aluminum sign can stay vibrant and weather-proof for 10 or more years.
At TheSignChef.com, we'll tell you "don't over-buy or under-buy." But what does that mean? Other sign companies have a habit of only selling their customers one durability option, regardless of the customers' specific needs. Most are hesitant to quantify just how long their signs will last, and those that do will often limit the sign's lifespan to 5 years or less. This often results in you receiving a sign that is built (and priced) to last far longer or shorter than you really need, leading to frustration and higher costs on your end. We, however, offer 4 different durability grades for our custom signs, from economy to ultra premium. There are pros and cons to each durability grade. For example, while the initial cost of an economy grade sign is less than ultra-premium, if you end up needing to replace your sign every few years, you pay more in the long run. On the flip side, if you invest in an ultra-premium grade sign, but 3 years in realize you want a new look, you've paid for more durability than you need. So how long will you want your aluminum sign to last?
For an indoor aluminum sign, it's very rare that you would need anything higher than economy grade. However, if your aluminum sign will be displayed outside, we recommend either standard, premium, or ultra-premium grade. The infographic above shows the different levels of fade protection each durability grade offers. We want to make sure you're getting the product that will fit your needs now and in the future.
Additional Information
Unlimited proofs
With every sign, we send a proof of your design to ensure 100% satisfaction before production begins.
Other Metal Sign Options
Design
Whether you know exactly what design you want or you only have a vague idea, our Art Department can help you create the aluminum sign you've always envisioned. The design of your aluminum sign is more than just layout and colors. It is also important to factor in letter size. We provide a letter sizing calculator so you don't have to guess whether or not your aluminum sign will be readable.
Color
It doesn't all have to be black and white. You may think that by choosing an aluminum sign for your business, you're limiting yourself to only shades of gray and white. Aluminum metal signs come in any color under the rainbow. There are a couple different methods for adding color to your custom aluminum sign. Let's start with the color of the actual aluminum sheet. Factory painted aluminum is available in .040" thickness, and is readily available in these colors:
Black
Yellow
Green
Blue
Red
Orange
Brushed silver
Mirrored silver
Brushed gold
Mirrored gold
Thicker sheets of factory painted aluminum are available, and can be modified to become the exact color you want. If you're hoping for a slightly more durable background color for you metal sign, we recommend going with a colored vinyl overlay. The process is simple. After you've selected which color vinyl you want, we apply it to the cut aluminum sign before the logo, lettering and design are printed into place. If you select vinyl lettering for your aluminum sign, the cost will vary based on the number of colors.
What if the color you want for your aluminum sign isn't available factory painted, and you don't want to use a colored vinyl overlay? We can spray paint or powder coat your aluminum sign to match any color sample you give us.
So how long will the color last? Generally, colored vinyl is the most fade resistant. However, whichever color you choose, a clear UV protective laminate is used with all of our aluminum signs to help it hold up against weather, sun exposure, pollution, and rust.
Size
Does size matter? Of course, it does! Especially when it comes to your aluminum sign. The right size and shape aluminum sign depends on your specific needs. That's why we don't place too many limits on your size options for aluminum signs. Any size you want—from 1" x 1" all the way up to 6' x 20'—in a single, seamless sheet. If you're okay with spreading the sign over multiple sheets of aluminum, we can make your sign as big as you want.
Shape
You're not limited to only square and rectangular aluminum sign shapes. We will cut your aluminum sign to any custom shape you want. An aluminum sign can be contour cut (following every contour of your design) or halo cut (following every contour of your design while maintaining a border).
Thickness
We offer five thickness options for our aluminum signs:
.032"
Although this is our thinnest option, it's not as flimsy as you may think. Consider that an aluminum soda can is approximately .004" thick. A .032" sign would be eight times thicker. If you're looking for a lightweight, small aluminum sign, this may be an option.
.040"
Most sign companies will only offer .040" thickness for their aluminum signs. Why is it so popular? It is the standard thickness for real estate and other yard signs. While .040" thickness is popular for smaller signs, we don't recommend it for any signs over 18" by 24".
.063"
If you're looking for a sign over 18" by 24", we recommend at least .063" thickness. Also, while .040" is still a good option for small to medium size signs, the small increase in thickness from .040" to .063" will substantially increase the rigidity of a smaller aluminum sign.
.080"
Ever seen mile markers, stop signs and speed limit signs? Generally, these signs are made out of .080" thick aluminum. This level of thickness is also popular for hanging and wall-mounted signs.
.125"
This is our thickest aluminum sign. We recommend this for large or hanging signs. This is the thickness used for highway exit and park signs, because it can easily stand up to the wind. While .125" is best for extremely large aluminum signs, it can still be used if your looking for an especially rigid smaller sign.
The level of thickness you select for your aluminum sign comes down to the size of your sign, and where and how it is being mounted. When in doubt, we always recommend you go up a thickness level just to be safe.
Here are some videos that will help you choose the right sign for you!
Custom created videos just for you. We strive to give you more information than any other sign company online. We even have created our own videos that answer the most common questions. Below find a small collection of our videos on metal signs. Discover what exactly these signs look like up close, what size you can get a new custom metal sign and how thick your sign should be. If at any time you have any questions please feel free to contact us, we are always glad to help and let us know if there is something you would like us to address in a video.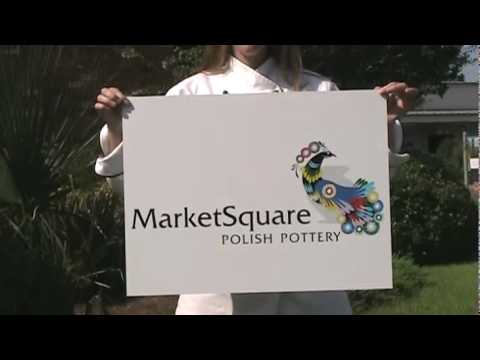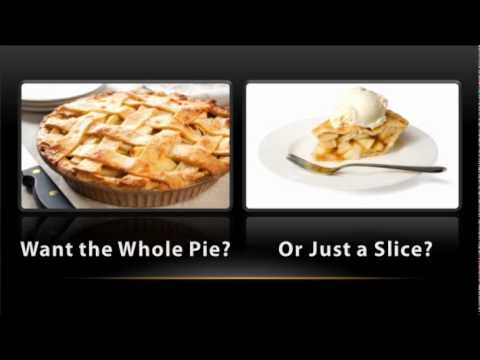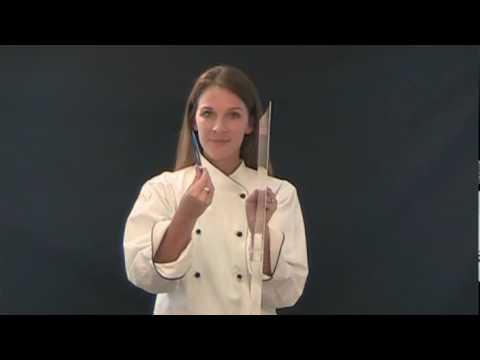 Installation
We understand that installing your aluminum sign yourself may seem like a daunting task, and maybe you were planning to hire someone to do it for you. But before you go through the hassle of finding a sign installation company, trying to work around their schedule and spending an extra $100+ for their services, let us show you how easy doing it yourself can be. By self-installing your aluminum sign, you can save time and money.
We offer a variety of mounting kits and accessories that can ship with your order. For aluminum signs, we've found that these are some of the more popular installation supplies:
If you aren't certain what tools you need to install your aluminum sign, we'll be happy to make recommendations.
Frequently Asked Questions

about Aluminum