Lightweight, Rigid Sign Plastic is THE Standard for Interior Plastic Signs - Ideal for All Indoor Facilities.
Sintra® Brand Rigid Plastic is THE Standard, for Everyday Interior Signage.
This standard, mid-grade plastic material is ideal for standard Safety, Informational & Directional signage. The plastic cuts easily & quickly to produce any CUSTOM SIZE or shape you need. PLEASE NOTE: Clear Acrylic & Frosted Plexiglas are high-end alternatives to standard plastic signs.
Colorful Branding - Select a standard color or your brand colors.
High resolution digital imaging can readily match Corporate color specifications, including PMS colors from the Pantone Matching System. Any logo, picture, message or design can be permanently imprinted directly to the surface of the plastic sign material.
Lightweight Sintra® Plastic is Safe for Indoor Hanging Signs.
Instead of a sharp metal sign or heavy wooden sign, the lightweight properties of this rigid plastic makes it safe to use for ceiling mounted signs. Be sure to include the matched, hanging hardware kit to save a trip to the hardware store.
The beefy 1 inch thick sheets make impressive signs, letters & logos.
The standard, everyday thickness most commonly used is 1/4". The thinner 1/8" material is also common. At the FULL ONE INCH THICKNESS, this heavy-weight sign panel can even be used outside in climates where the temperatures don't exceed 94 degrees, on a consistent basis.
We Guarantee You'll Love Your Design or Your Money Back!
TheSignChef.com offers a 100% Design Satisfaction Guarantee or Your Money Back. You'll get to approve the final, finished design before your order goes into production. That's how we make sure you'll be completely satisfied when you receive your new signs.
When the sun starts
frying
the beautiful colors on your new PVC, which level of
Solar Protection
will your signs need?
Download Information
View Our Standard Plastic Indoor Signage, Custom-Made by TheSignChef.com Examples
Product Information

for PVC
Sintra® PVC Plastic is only ONE of the many types of plastics available.
We've been providing rigid, Sintra Plastic Signs for almost 30 years so I have some worthy insights to share.
Air is one of the main ingredients!
The sign industry refers to this material as "Foamed PVC Plastic". Air is injected into the hot molten plastic liquid creating a hot foam mixture that hardens into a sheet, when cooled.
All that air is what makes this plastic lightweight, which is great for all sorts of applications - just not outside. PVC Plastic is NOT recommended for outdoor use because it is not a UV stable plastic. Yet many sign companies still sell PVC Signs for outdoor use which ends up warping. The thermal heat radiated from the sun causes the plastic to EXPAND and contract. All that movement, day after day in the sun, causes distortions in the plastic.
There are far better solar-grade sign materials to use outdoors, that cost the same.
When you need a standard indoor plastic sign for everyday use, here are some of the most popular applications:
Retail & Display Signs
Business & Office Signs
Warehouse & Factory Signs
LEAN Manufacturing Signs
Safety Signs
Point-of-Purchase Signs
Sale & Promotional Signs
Identification Signs
Trade Show Signage
Hanging Signs
Directional Signs
However, you are not limited to just these uses. Whatever your indoor signage needs are, standard Sintra plastic provides a durable, cost-effective option.
If you are looking for an outdoor sign, I recommend Alumalite, ARMOUR-Wood, Coroplast, Dibond, Aluminum or Dura-Wood materials instead.
Who am I?


At your service!
What are the most important ingredients of this Indoor Sign Material:
Surface - The material itself looks good! The surface looks smooth and is smooth, to the touch.
Finish - Some people say the finish looks flat. To me, it looks more like a satin finish. It's definitely NOT high gloss!
Durable - This is not a fragile material. It CAN break. But it's plenty strong enough for everyday use.
Lightweight - Yes, this material is lightweight, but standard Aluminum and Dibond signs, are even lighter.
Waterproof - This type of plastic is unaffected by moisture or water (not to mistaken as weatherproof).
Easy - Installation is easy, especially with our convenient mounting accessories.
Mounting accessories include matching screws, double-sided tape, suction cups, S-hooks, ceiling chains and our blind fastener system.
For yard signs, real estate signs or any other outdoor signage, we recommend outdoor grade sign materials.
It's not just the Quality of the Sign Ingredients ... it's how they are put together that matters!
When it comes to the layout & design, your options are virtually unlimited.
Our full-service Art department stands ready to produce the final layout for your new sign, absolutely free. But how good can free, really be?
The lead graphic designer has a Bachelor's Degree in Graphic Design from Purdue University. She makes our clients look good! We back our service with a 100% Design Satisfaction Guarantee. We're not happy until you are so if you're not delighted with our design services, you're entitled to a full 100% refund. Then I'm sending her back to school!
Unlimited range of colors available.
You can choose from the standard color set or we can print specific colors to match your requirements.
Brand colors are most commonly specified using PMS Colors from the Pantone Matching System.
Any logo, picture, message or design can be permanently imprinted directly to the surface of the plastic sign material, at no additional cost.
Your design can also accomodate:
Any Size or Shape
Custom Hole Placement
Rounded Corners
Graffiti Proof Laminate, and
Dry Erase Laminate for use as a Dry Erase Board.
May we assist you with your design?
These are the original videos we produced for PVC Plastic Signs, when we first launched our quirky SignChef brand back in 2009.
The information is still as unique & relevant today as it was back then. Goes well with hot n' fresh caramel popcorn ... enjoy!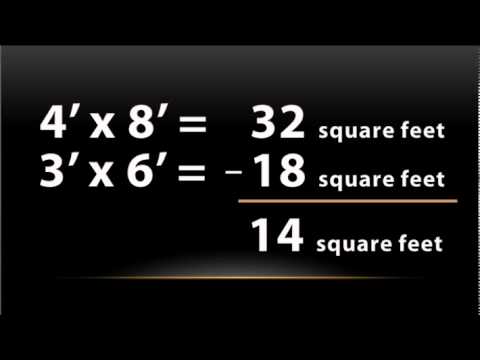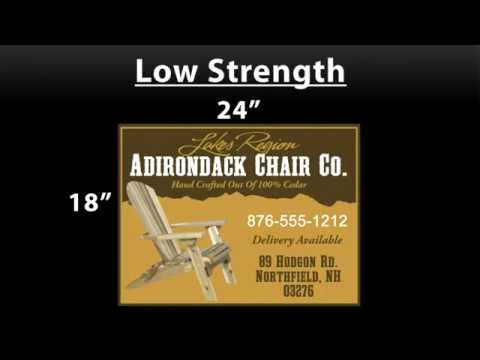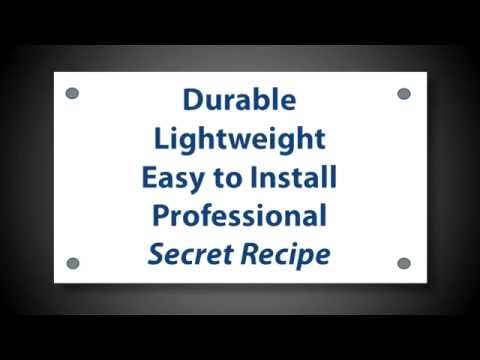 Sometimes, all you want is the bottom line ...
Our Online Pricing Calculator will instantly show you prices on standard & custom plastic signs.
Free Ground Shipping within the Continental United States.
Orders outside the state of South Carolina are tax-free.
Quantity discounts with as few as 2 signs.
Additional quanity discounts up to 5,000 piece quantity?
How many signs do you need at the moment? They're cheaper by the dozen!
Plastic can be machined into virtually any size and shape.
The right size for your Plastic Indoor Signs depends on your specific needs. That's why we don't place any limits on your size options. We offer a variety of standard sizes, but we can provide any size your need, big or small.
The most popular sizes available for custom PVC signs are as follows:
10" x 12"
12" x 18"
18" x 24"
24" x 36"
24" x 48"
48" x 96"
Shapes?
You're not limited to only square and rectangular shapes for your new signage. We can cut the plastic into any custom shape including:
Thickness?
The thicker the plastic, the more rigid the panels become.
LOW RIGIDITY - Thin plastic can be used for small signs.

1 millimeter thick (about the thickness of a dime)
⅛ inch thick (about the thickness of a nickel)



MEDIUM RIGIDITY - Standard thickness for hanging signs & wall signs.
MAXIMUM RIGIDITY - Impressive thickness, not only for signs - custom 3D Letters & Logos too.
Which size and thickness are you leaning toward? Want a second opinion?

Cheers to your success!
How to properly install your new signs.
We offer a variety of installation kits and accessories to help you mount your PVC Plastic sign to almost any indoor surface. The plastic material is quite easy to mount using screws, double-sided tape, adhesives, suction cups, hooks or our blind fastener system. Since the majority of signs are mounted on walls and doors, we can pre-drill holes in anyplace on the sign.
If you aren't certain what tools and supplies you need to install your PVC Plastic sign, you can always contact Customer Service at 1.800.899.6272. We'll be happy to guide you through the process.
Get quick answers by calling ...
Frequently Asked Questions

about PVC