Coroplast Signs are A Quick Lightweight Way to Promote on Lawns, Buildings, or Almost Anywhere
Enduring Value
Add enduring value to your brand with distinctive options shown in our pricing calculator
Extremely Versatile
Lightweight, waterproof and easy to display
Use any color, design or art
Coroplast signs are printed in full color, so you can use any color, design or art
Design Satisfaction Guarantee
Free proofs are provided for your review and approval prior to production
Don't Over-Buy or Under-Buy!™
Select the Coroplast sign that best suits your needs
When the sun starts
frying
the beautiful colors on your new Coroplast, which level of
Solar Protection
will your signs need?
Download Information
View Our Coroplast Signs Custom-made by TheSignChef.com Examples
Product Information

for Coroplast
Points to know about custom Coroplast Signs:
They have a slightly ribbed surface that looks like "plastic cardboard".
They're ideal for short-term outdoor use (Good for 1-day event signs and last up to 2 years).
They'll last for decades indoors.
They are completely waterproof.
The standard 3/16" thickness (4mm) feels similar to stiff cardboard.
Coroplast is readily available in a highly rigid, 3/8" thickness.
They have tolerance for cold and hot weather temperature extremes.
Signs can be one-sided or two-sided.
Easy to install and mount.
Coroplast serves as a popular alternative to Foam Core mounting options.
Any size and virtually any color you want.
Any design, artwork, photo or logo can be used.
Note: Coroplast sizes can vary + or - a 1/4".
Note: Large quantity jobs are flatbed printed, so text and graphics on smaller sizes maybe slightly blurry.
Contact us at any time with questions or concerns.
Design
The design of your Coroplast sign is more than just layout and colors. It is also important to factor in letter size. We provide a letter sizing calculator so you don't have to guess whether or not your Coroplast sign will be readable.
PMS Color Match
Custom Hole Placement
Select Custom Shapes
Rounded Corners
Dry Erase Laminate
Color
You can choose any color you want for your Coroplast sign. We print all of our Coroplast signs in full color. You can use any design, photo, logo or art on your sign at no extra charge. We can print your Coroplast sign either single or double-sided. We offer dry erase laminate for our coroplast signs too.
Custom Coroplast (Corrugated Plastic) Signs
What this means for you is a professional quality sign that is durable, economical and easy to display or mount. Coroplast signs are one of the most popular and versatile sign materials available.
The lightweight properties of Coroplast have made it a popular alternative to more rigid sign materials. Corrugated plastic signs are also commonly preferred over Poster Board and foam core mounting board. Foam core is not waterproof and the surface is much more sensitive to damage than corrugated plastic.
With a custom Coroplast sign from TheSignChef.com you can advertise in almost any location. Coroplast signs, being lightweight, are easy to mount on almost any surface. We also have a wide selection of frames and stakes that are perfect for Coroplast signs. With these mounting options, you will have no trouble getting your business or promotional message displayed professionally.
PRICED & DESIGNED, Right Here Online!
Coroplast is a tough, waterproof, corrugated plastic sign material which resembles the appearance of "plastic cardboard". The hollow-fluted design of Coroplast makes this sign material extremely lightweight, easy to handle and simple to display in a number of ways.
Your new signs can be readily produced in:
Various Thicknesses
Variety of Shapes
Any Color
Any Style
Any Finish
And in any quantity, even if it's just one!
You never have to settle for cookie cutter sizes or designs again because your new signage can now be quickly made to match the exact style and look you want!
If you're anxious to get started, you can start right now...
Sometimes, all you want is the bottom line!
Our online Coroplast Sign pricing tool instantly calculates the exact prices on Coroplast Signs.
At TheSignChef.com, shipping for Coroplast Signage and all other indoor and outdoor signs is free.
Orders outside the state of South Carolina are tax-free!
We do offer quantity breaks at 1, 2, 3, 4, 5, 10, 15, 20, 25, 50, 100, 250, 500, 1000, 2500 and 5000.
Sizes
The right size Coroplast sign depends on your specific needs. That's why we don't place too many limits on your size options for Coroplast signs. Coroplast Signage from TheSignChef comes in sizes up to 4' X 8' in a single, seamless sheet. If you need a sign that is larger than that, no worries! Just let us know, and we'll make sure to get you any size Coroplast Sign you need. The most popular sizes available for Coroplast signs are:
10" x 12"
12" x 18"
18" x 24"
24" x 36"
48" x 96"
Shape
While we routinely cut Coroplast into custom sizes, we usually only cut it into rectangular or square shapes. We do not cut Coroplast into customized shapes, as the material does not lend itself to intricate cuts or shaping. Custom shaping must be kept to a minimum.
Thickness
We offer Coroplast signs in two thicknesses:
3/16" for a standard thickness
3/8" for a rigid thickness
Installation
We offer a variety of installation kits and accessories to help to install your Coroplast sign as soon as possible. Coroplast signs have hollow "flutes" that run horizontal or vertical. The standard is vertical flutes to allow for easy installation with sign stakes. If you prefer horizontal flutes, just let us know. These flutes are an easy way to mount the sign onto wireframes.
Popular installation supplies for Coroplast signs are:
Wire Stakes
Coroplast Sign Brackets
We also off:
In the video section, is a selection of coroplast videos. Included is an up-close view of coroplast, its construction and characteristics. In addition, learn all the size options for coroplast signs and what size you need for your new sign. Coroplast is very versatile, view our video on shapes and find what kind of shape is best for you business or promotion.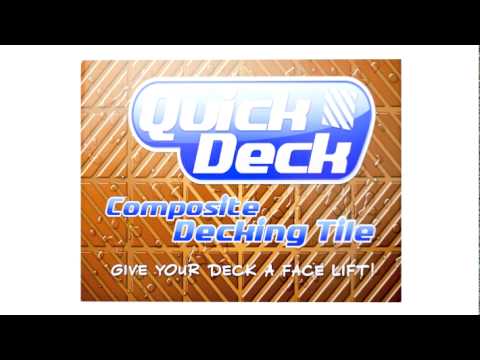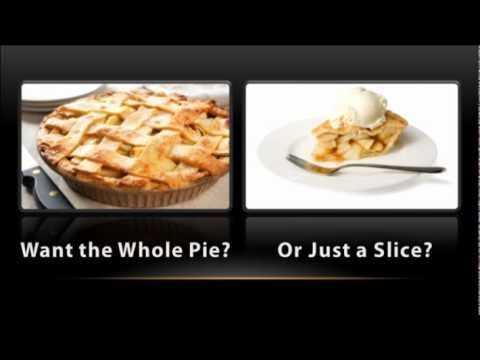 Frequently Asked Questions

about Coroplast