Instead of cheap plywood signs, the smooth Dura-Wood Sign material is ideal for weatherproof business signage.
Dura-Wood was originally invented in 1948 for commercial sign makers.
These durable wooden sign boards have definitely stood the test of time! Highly recommended when you need sturdy, weatherproof outdoor signage.
Beautiful wood finishes like Brazilian Cherry, Rustic Oak and more!
With the magic of digital imaging, painted wood can look like REAL WOOD! Woods like Oak, Brazilian Cherry, Walnut, Maple, Mahogany, Bamboo and even Reclaimed Wood - or any other wood you prefer.
Large or small, standard & custom sizes are readily available.
Get the full 4' x 8' sign board or choose the exact size you need. The MDO sign material is cut to size using a computerized router table for precision and consistent edge quality.
Colorful Branding - Choose a standard color or your brand colors.
Colors can make or break your brand! Our printers have been professionally profiled to print vibrant colors accurately.
Professional quality designs to perpetually enhance your brand.
Getting your design just right is both art & science. Lean on our experience to produce a quality, well-balanced design.
When the sun starts
frying
the beautiful colors on your new Dura-Wood, which level of
Solar Protection
will your signs need?
Download Information
View Our Pictures of Custom Dura-Wood Signs Examples
Product Information

for Dura-Wood
Fast Facts
Here are the key points to know about custom Dura-Wood Signs:
Custom Dura-wood Signs are well known for high panel strength.
Our rot-safe Dura-wood Painted Signs start with a high-quality MDO (Medium Density Overlay) plywood core.
The wood is factory sealed with an unusually durable painted finish.
Dura-wood signs last for decades indoors.
Heavy-duty wooden sign panels come standard in 1/2" thickness.
Signs made from wood can be one-sided or two-sided.
Dura-wood has a high tolerance for cold and hot weather extremes and humid and wet climates.
Panels are highly rigid and weigh only two pounds per square foot.
Dura-wood signs are easy to mount (Mounting kits are available).
Plastic edge cap available for additional edge protection and appearance.
Any size, any shape, and virtually any color you want.
Any design, artwork, photo or logo can be used.
Dura-Wood Signs
For a beautiful, long-lasting sign Dura-wood is the way to go. Dura-wood combines the timeless beauty of wood and the modern convenience of vinyl. Our Dura-wood signs with high panel strength are rot-safe for outdoor use and are made of high-quality MDO plywood core. Custom signs often need to be sturdy and weather resistant. Materials like Dura-Wood are durable, versatile and designed for a wide variety of outdoor uses including project signs, real estate signs, site signs, and construction signs.
Dura-wood signs are a practical and economical alternative to traditional wood signs. Dura-wood signs look just like real wood signs with added benefits and the protection of long-lasting vinyl. It is available in 1/2" thickness, one or two-sided, and with trim cap you get additional edge protection and a finer finished appearance. With a Dura-wood sign from theSignChef.com, you get the finest material with the longest life. Feel confident in your choice of Dura-wood for your new custom sign.
Design
The design of your Dura-Wood sign is more than just its layout and colors. It is also important to factor in the size of the text. We provide a letter sizing calculator so you don't have to worry about your sign being readable.
Available Options:
PMS Color Match
Custom Hole Placement
Reflective Colors
Trim Cap
Indoor Uses
A Dura-Wood sign is a good option if you want the look of wood, but not the cost. While they are more popular for outdoor use, Dura-Wood signs still make a statement indoors. At two pounds per square foot, they are lighter in weight than solid wood which makes installation a breeze. A Dura-Wood sign is built to last and, with proper care, will look pristine for decades indoors.
Outdoor Uses
Dura-Wood is built to withstand outdoor elements better and longer than wood signs of the past. It is popular for exterior signage because of its durability, lightweight and unique appearance. You'll see Dura-Wood signs used in real estate and construction, as well as for project and site signs. A hanging outdoor Dura-Wood sign will make your company's name or logo stand out from the competition.
Color
All of our Dura-Wood signs come from the factory with a white finish. You can have any color or design printed onto your Dura-Wood sign. While there is no additional charge for color, the process for adding a design to Dura-Wood sign changes based on the durability grade you select:
For an economy grade Dura-Wood sign, your design will be flatbed printed.
For a standard grade Dura-Wood sign, your design will be flatbed printed then covered in a protective laminate.
A premium Dura-Wood sign is covered in a matte or gloss vinyl that your design is printed on.
An ultra-premium sign is covered in a gloss vinyl that your design is printed on using high-quality ink.
You can also choose to have your design printed on reflective vinyl.
You can now choose from ANY color under the sun when designing your new signage.
You can even choose a reflective color.
PMS Color Match available on most materials.
Once your Dura-Wood sign has been printed, we can paint the edges in black or white, or cover them with a trim cap. Trim caps come standard in black and white, but are also available in silver and gold. We can paint the trim cap on your sign to a custom color for an additional charge. Please note that trim caps cannot be used on custom shaped Dura-Wood signs.
If you select vinyl lettering for your Dura-Wood sign, cost will vary based on the number of colors.
Durability
Don't let your design on your outdoor Dura-wood sign fade away. Dura-wood signs are built to withstand the elements better than traditional wood signage. Combine this with one of the 4 different durability grades of protective coating, and your Dura-wood sign can stay vibrant and weather-proof for 10 or more years. At TheSignChef.com, we'll tell you "don't over-buy or under-buy." But what does that mean? Other sign companies have a habit of only selling their customers one durability option, regardless of the customers' specific needs. Most are hesitant to quantify just how long their signs will last, and those that do will often limit the sign's lifespan to 5 years or less. This often results in you receiving a sign that is built (and priced) to last far longer or shorter than you really need, leading to frustration and higher costs on your end. We, however, offer 4 different durability grades for our custom signs, from economy to ultra premium.
There are pros and cons to each durability grade. For example, while the initial cost of an economy grade sign is less than ultra-premium, if you end up needing to replace your sign every few years, you pay more in the long run. On the flip side, if you invest in an ultra-premium grade sign, but 3 years in realize you want a new look, you've paid for more durability than you need. So how long will you want your Dura-wood sign to last? Each of our Dura-wood signs are primed, painted and sealed to protect them from the elements. Additionally, you can select any of our 4 durability grades (economy, standard, premium or ultra-premium) to increase the sign's lifespan. We can also add a trim cap to the edges of your new Dura-wood sign. This gives it additional protection as well as a finished, polished look. We have trim caps available in a variety of colors, but they are not available for custom shaped signs. For outdoor Dura-wood signs, we recommend either standard, premium, or ultra-premium grade. The infographic above shows the different levels of fade protection each durability grade offers. We want to make sure you're getting the product that will fit your needs now and in the future.
Prices
Sometimes, all you want is the bottom line!
Our online Dura-wood Sign pricing tool instantly calculates the exact prices on Dura-wood Signs.
At TheSignChef.com, shipping for Dura-wood Signage and all other indoor and outdoor signs is free.
Orders outside the state of South Carolina are tax-free!
We do offer quantity breaks at 1, 2, 3, 4, 5, 10, 15, 20, 25, 50 and 100.
Installation
We understand installing your Dura-Wood sign yourself may seem like a daunting task, and maybe you were planning to hire someone to do it for you. Before you go through the hassle of finding a sign installation company, trying to work around their schedule and factoring in the extra cost, let us show you just how easy doing it yourself can be.
By self-installing your sign, you can save yourself time and money. We offer a variety of mounting kits and accessories that you can add to your order. For Dura-Wood signs, these are some of the more popular installation supplies:
Scroll brackets
Hanging brackets
Post and pole mounting kits
Also, to help you install your perfect sign:
We can drill holes to the top of your sign to simplify the hanging process.
Adhesive backing available on small and lightweight signage.
If you aren't certain what tools you need to install your Dura-Wood sign, you can always contact us and we'll be happy to guide you through the process. Also, you can check out our instructional videos to see just how stress-free installing your Dura-Wood sign can be.
Size
The right size for your Dura-Wood sign depends on your specific needs. That's why we don't place too many limits on your size options for Dura-Wood. We offer Dura-Wood signs in any size up to 4' by 10' from one seamless panel. If you're okay with spreading the sign over multiple panels, we can make your sign as big as you want.
The most popular sizes available for custom Dura-wood Signs are as follows:
18" x 24"
36" x 72"
48" x 96"
48" x 120"
Shape
You're not limited to only square and rectangular shapes, either. We will cut your Dura-Wood sign to any custom shape you want. However, keep in mind that you cannot have a trim cap added to the edges of a custom shaped Dura-Wood sign.
Thickness
Our Dura-Wood signs are ½ inch thick, making them strong and rigid. Each of our Dura-Wood signs are primed, painted and sealed to protect them from the elements. Additionally, you can select from four durability grades (economy, standard, premium or ultra-premium) to increase your sign's lifespan.
When making a decision on a new sign and what material to use, we like to give you all the facts. We have put together a collection of custom videos on Dura-Wood. With these videos, you will have confidence when selecting your Dura-Wood sign. If not sure what size or shape Dura-Wood is available in then feel free to check out the videos below.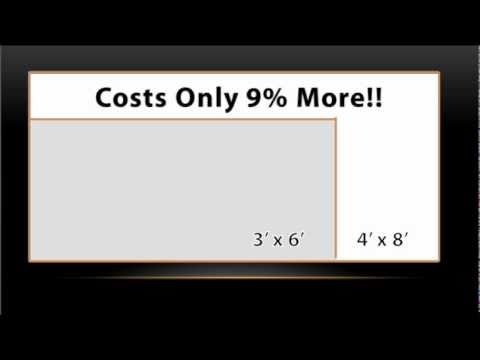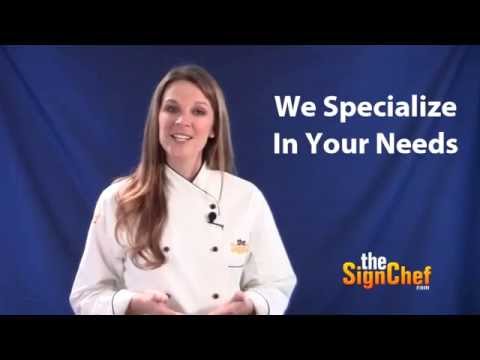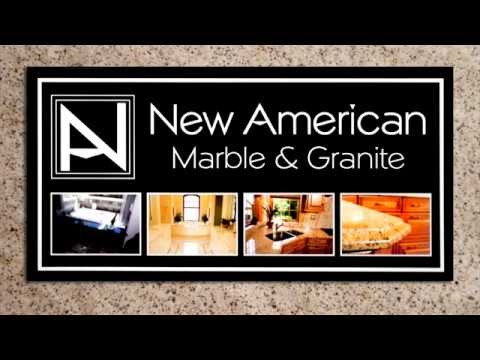 Frequently Asked Questions

about Dura-Wood