Custom Sandblasted Redwood and HDU Signs: An Attractive Solution for Outdoor Business Signage!
Redwood lumber is a lightweight but strong material that boasts a natural beauty. TheSignChef uses only select grade, clear heart redwood on all of their Sandblasted Redwood Signs. We offer 1" and 1.5" finished dimension Redwood, and our standard blast depths are 1/4" to 3/8" varying to the wood itself.
TheSignChef uses beautiful redwood that is:
Knot-free
Flat grain blasted
Solid and Strong
Beautifully Carved with Raised Grain
Reasons why some people prefer Redwood Signs
Redwood lumber is a very natural material.
Since each piece of wood blasts differently, every redwood sign is completely unique.
Redwood is a very strong sign surface that is rarely affected by the wind. While HDU is durable, it is lighter and more flexible than wood. Windy weather can bend and damage long, thin HDU signs stretched between two posts.
Some people come to TheSignChef searching specifically for Sandblasted Redwood Signs but then opt to use Sandblasted HDU Foam Signs instead. HDU foam is a flexible, durable material and is much thicker than most types of foam. It was designed specifically to make signs, and can be made to look dimensional just like redwood signs.
Our HDU signs come in 1", 1.5", 2", 3" or 4" finished dimensions.
Because HDU is a synthetic material, sandblasting each piece produces a predictable result every time.
Reasons why some people prefer HDU Signs
We live in a world that is "going green" more and more with each day. So let's face it…some people choose HDU signs over redwood to save trees!
HDU Foam Signs are lower in price than Sandblasted Redwood Signs. The material itself is cheaper, and manufacturing costs are lower because the material itself is easier to shape than wood.
As a petroleum-based material, HDU is naturally waterproof. This means that HDU lasts longer than wood and doesn't need to be replaced as often.
Product Information

for Redwood and HDU Sandblasted Outdoor Wooden Signs
These are our standard colors. Custom colors and colors matching the Pantone Matching System "PMS colors", are available for an additional price of $70 each.
130L Primrose Yellow
132L Lemon Yellow
134L Chrome Yellow
191L Imitation Gold
124L Orange
100L Vermillion
104L Bright Red
102L Fire Red
108L Maroon
106L Kool Crimson
168L Salmon Pink
120L Coral
164L Dark Magenta
163L Magenta
165L Rubine Red
160L Violet
162L Purple
161L Proper Purple
156L Brilliant Blue
158L Dark Blue
155L Reflex Blue
152L Light Blue
153L Process Blue
154L Peacock Blue
157L Kansas City Teal
150L Blue Green
149L Aqua
151L Robin Egg Blue
148L Dark Green
144L Medium Green
142L Emerald Green
143L Process Green
141L Sublime Green
195L Medium Gray
115L Dark Brown
114L Medium Brown
117L Tan
118L Chamois
116L Ivory
103L Polar White
101L White
199L Black
Because of variations in monitors and printers, the colors
shown above may vary from the actual paint color.
How to Decide Between Sandblasted Redwood & HDU Signs
To some, Redwood and High-Density-Urethane (HDU)
Sandblasted Signs may seem and appear quite similar.
Both sign styles have an attractive, rustic finish.
Both types of custom signage are dimensional.
The sandblasted background of both materials combined with carved, raised letters create a professional look that offers more character than a flat sign.
But the truth is, the materials themselves, as well as the benefits of each, are as different from each other as a fine red wine is from a fine white.
The available materials for Custom HDU and Redwood signs are as follows:
The most popular sizes available for Custom HDU and Redwood Signs are as follows:
24" x 48"
36" x 48"
48" x 48"
48" x 96"
36" x 72"
60" x 120"
36" x 36"
48" x 72"
Available Design Options:
Custom Shaped
Rounded Corners
PMS Color Match
Engraved
Dimensional
Here are some videos that will help you choose the right sign for you!
HDU and Sandblasted Redwood Signs can be designed in a variety of ways to assist your design needs. Below are a few videos that will help you to choose your perfect HDU or Redwood sign .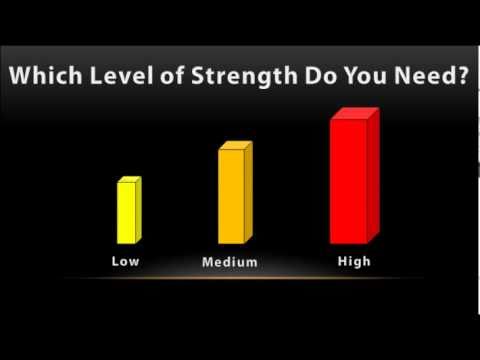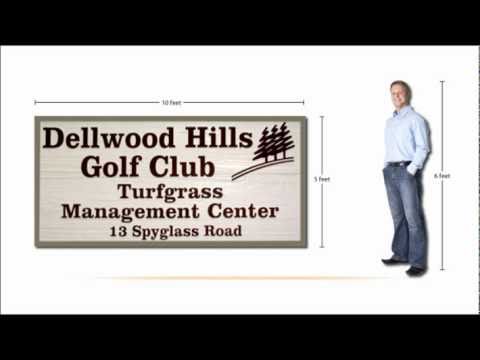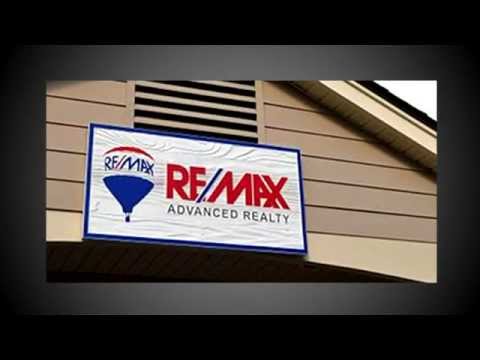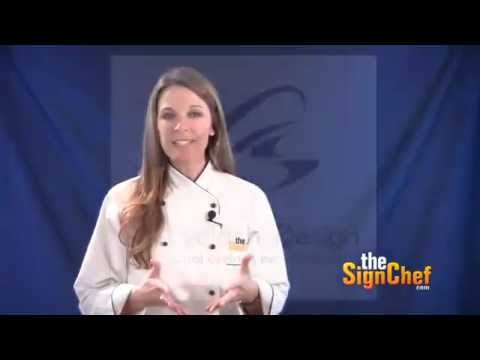 When the sun starts
frying
the beautiful colors on your new Redwood and HDU Sandblasted Outdoor Wooden Signs, which level of
Solar Protection
will your signs need?
Download Information
What Our Clients Are Saying...