Fence Signs are Great for All Your Business and Personal Needs
Enduring Value
Add enduring value to your brand with distinctive options shown in our pricing calculator
Any Size or Shape
Select any custom size or shape fence sign to promote your brand and message
High Quality Sign Materials
Choose from a variety of sign materials to meet your specific needs
Don't Over-Buy or Under-Buy!™
Choose from four durability grades to balance your needs with your budget
Design Satisfaction Guarantee
Free proofs are provided for your review and approval prior to production
When the sun starts
frying
the beautiful colors on your new Fence Signs, which level of
Solar Protection
will your signs need?
Download Information
View Our Fence Signs Custom-made by TheSignChef.com Examples
Product Information

for Fence Signs
Common Uses for Custom Fence Signs:
Advertising sponsors at sporting events
Displaying contractor information at construction sites
Promoting properties for sale
Posting trespassing, surveillance, animal, and hazardous materials warnings
Alerting visitors to the possibility of injury on electric fences
Reserving parking for handicapped visitors and other VIPs
Providing navigational and directional information to visitors
Welcoming guests and personalizing the entrance to your yard or lot
Sharing proverbs or other inspirational messages with churchgoers
Communicating nearly any kind of important information to visitors
A Note on Durability
While all of our fence signs are made of high quality, long lasting material, sometimes you need more protection than what the material naturally provides. For Aluminum, Dibond, Dura-Wood, and ARMOUR-Wood fence signs, we offer 4 different durability grades of protective coating that can keep the sign vibrant and weather-proof for 10 or more years.
At TheSignChef.com, we'll tell you "don't over-buy or under-buy." But what does that mean? Other sign companies have a habit of only selling their customers one durability option, regardless of the customers' specific needs. Most are hesitant to quantify just how long their signs will last, and those that do will often limit the sign's lifespan to 5 years or less. This often results in you receiving a sign that is built (and priced) to last far longer or shorter than you really need, leading to frustration and higher costs on your end. We, however, offer 4 different durability grades for our custom signs, from economy to ultra premium.
There are pros and cons to each durability grade. For example, while the initial cost of an economy grade sign is less than ultra-premium, if you end up needing to replace your sign every few years, you pay more in the long run. On the flip side, if you invest in an ultra-premium grade sign, but 3 years in realize you want a new look, you've paid for more durability than you need. So how long will you want your sign to last? For a fence sign, we recommend either standard, premium, or ultra-premium grade. The infographic above shows the different levels of fade protection each durability grade offers. We want to make sure you're getting the product that will fit your needs both now and in the future.
Design
The design of your fence sign is more than just layout and colors. It is also important to factor in letter size. We provide a letter sizing calculator so you don't have to guess whether or not your fence sign will be readable.
Design options for fence signs are:
PMS Color Match
Brushed Silver Finish
Brushed Gold Finish
Polished Silver Finish
Custom Hole Placement
Custom Shapes
Rounded Corners
Dry Erase Laminate
Reflective Colors
Trim Cap
Materials
We offer a wide range of fence sign materials including Aluminum, Dibond, Coroplast and Vinyl Banners which are perfect for mounting onto fences.
Banners: Banners are one of the most popular and versatile fence signs as they are well suited for the outdoors. To reduce wind resistance, we can cut wind slits into your vinyl banner. We also offer mesh banners that let wind flow through. Both materials are flexible, tear resistant and portable. Their ability to hold up to rain and extreme hot and cold temperatures is unmatched.
Coroplast: Coroplast is a great cost-effective option for fences. It is a tough, waterproof, corrugated plastic sign material which looks like "plastic cardboard." Its hollow-fluted design makes it extremely lightweight, which is ideal for mounting onto a chain link fence. Although Coroplast has a high tolerance for temperature extremes, it is not meant for long-term outdoor use.
Dibond: Dibond is a sign material that consists of two sheets of aluminum permanently bonded to a solid plastic core. It is 10 times the strength of .040 Aluminum, and is available in 1/4" and 1/8" thicknesses. It is rust and waterproof.
Aluminum: Aluminum is perfect for a long-term fence sign. Aluminum is strong, light-weight and durable. It is cost-effective, and will never rot, rust or deteriorate.
ARMOUR-Wood: ARMOUR-Wood is one of the strongest sign materials available. It has a higher wind resistance than most materials, and is engineered to withstand extreme weather conditions.
Dura-Wood: Dura-Wood is another strong sign material that works well outside. Not only is it durable but it is rot-safe and can be cut into custom shapes.
Polyethylene: Polyethylene is lightweight, inexpensive and resistant to vandalism. Polyethylene signs are only available in quantities of 50 or more.
Color
You can choose any color you want for your fence sign. Many sign materials come in various finishes.
A fence sign can be made reflective. We also offer PMS Color Match for most materials. Once you select the material for your fence sign, you can explore all the color and finishing options.
Watch our instructional videos about fence signs to learn more about selecting thickness, size, shape and design, as well as stress-free installation.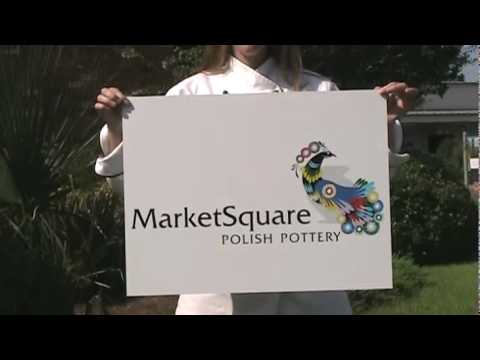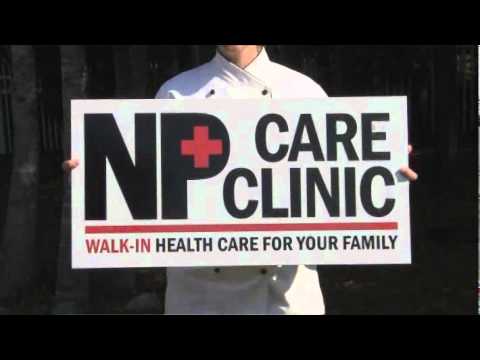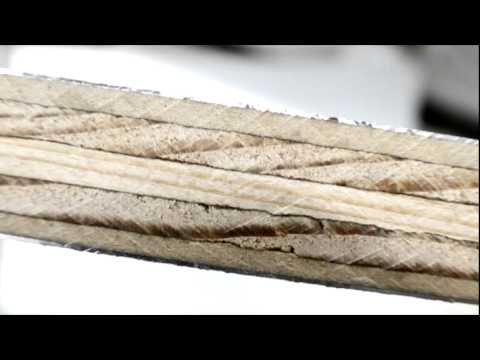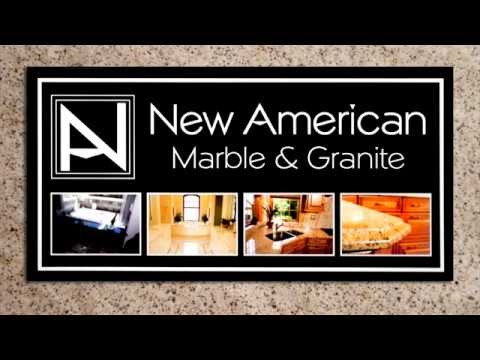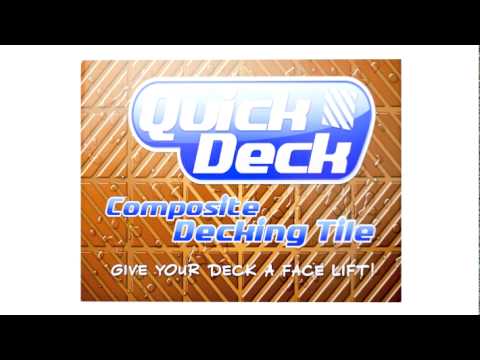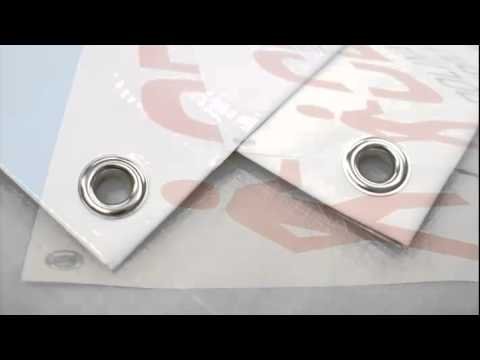 Sometimes, all you want is the bottom line!
Our online Fence Sign pricing tool instantly calculates the exact prices on Fence Signs.
At TheSignChef.com, shipping for Fence Signage and all other indoor and outdoor Signs is free for orders within the continental US greater than $125 for ground and greater than $400 for freight.
Orders outside the state of South Carolina are tax-free!

We do offer quantity breaks at 1, 2, 3, 4, 5, 10, 15, 20, 25, 50, 100, 250, 500, 1000, 2500 and 5000.
Size
The right size fence sign depends on your specific needs. That's why we don't place too many limits on your size options for fence signs.
While most sign companies are setting limits to what size your Fence Sign can be, we are printing Fence Signs in every size.
Fence Signage from TheSignChef comes in sizes up to 5' x 10' in a single, seamless sheet.
The most popular sizes available for fence signs are:
6" x 12"
10" x 12"
12" x 18"
18" x 24"
24" x 24"
24" x 30"
24" x 36"
36" x 48"
36" x 60"
24" x 24"
Shape
Aluminum and Dibond fence signs can be cut into custom shapes. All sign materials can be cut into "odd" size squares or rectangles for an additional cost.
Pictured below are a few custom sign shapes, if you need a Fence Sign in a unique shape, let us know.
Thickness
Fence sign materials come in different thicknesses:
Aluminum: .032", .040", .065" and .080"
Alumalite: 1/4" and 1/2"
Dibond: 1/8" and 1/4"
ARMOUR-Wood:1/2"
Dura-Wood: 1/2"
Vinyl Banners: 14 oz. and 20 oz.
Coroplast: 3/16" and 3/8"
Installation
To make the mounting of your fence sign easier, we can drill custom holes before we ship. We can also add grommets to the holes for added strength. Any of the lighter weight fence signs can easily be attached using zip ties. We also offer a number of mounting options including hidden fence mounting brackets and wooden fence installation kits.
Also:
We can drill holes to the top of your sign to simplify the hanging process.
Selection of screw caps are available for a finished polished look.
Adhesive backing available on small and lightweight signage.
Frequently Asked Questions

about Fence Signs
Yes.
We would be happy to rush the processing of your fence sign. The fastest way for us to help you with a rush order is for you to call Customer Service at 800.899.6272.
Not by default, but a reflective coating can easily be applied to a fence sign for an additional cost.
The minimum order quantity for a fence sign is one. We do offer quantity discounts for two or more fence signs. The more fence signs you purchase in one order, the greater your savings.