Clear Acrylic Signs or Frosted Plexiglas - a far better option than actual glass for your office signs & reception area.
The impressive appearance of clear Acrylic signage is unmistakable.
Frosted Plexiglass and Clear Acrylic Plastic Signs have an immediately recognizable & unmistakable appearance and are available in different colors. This plastic produces an upscale appearance for signage, making it a great choice for businesses that want to stand out from the competition.
Colors - Choose standard or custom colors to match your brand.
Acrylic panel signs can be printed with high-resolution digital images that closely match the colors of any corporate logo. This makes them a perfect choice for promoting your business to potential customers.
The Acrylic® & Plexiglas® brands of plastic are shatter-resistant.
Not only is plastic signage durable, but it also has a deep, rich look of real glass without the weight or fragility. This is perfect for busy corporate offices, lobbies, & reception areas where you want a high-quality clear acrylic panel.
Dimensional Acrylic Logo Signs & Letters with a Lifetime Guarantee.
Not only do acrylic signs look great, but it's also extremely durable and can be mounted directly on the wall. Plus, our precision laser makes it easy to produce 3-D or raised acrylic letters and cut acrylic logo signs quickly and easily. The easy-mount templates make it easy to install the letters yourself. Videos included.
Corporate-quality designs provided for your final approval.
Our team of experienced designers will provide you with free digital layouts and custom product designs to ensure you get exactly what you want. In fact, we are the only sign company which offers a 100% Design Satisfaction Guarantee or Your Money Back.
When the sun starts
frying
the beautiful colors on your new Acrylic Signs, which level of
Solar Protection
will your signs need?
Download Information
View Our Acrylic Signs Custom-Made by TheSignChef.com Examples
Product Information

for Acrylic Signs
Here are the remarkable facts about Custom Acrylic and Plexiglas Signage:
The qualities and characteristics of Acrylic & Plexiglas brand plastics:
Ideal for indoor signage, dimensional letters, raised acrylic logos and corporate offices.
For lobbies & reception areas, clear Acrylic & frosted Plexiglas is an exceptional sign material to consider.
Ideal for interior lighted sign displays or small, outdoor lighted sign cabinets.
Completely waterproof.
Highly tolerant to cold & hot weather temperatures.
The surface of the plastic has rich graphics and a high gloss appearance.
Available in matte finishes too.
Common thicknesses included 1/8", 1/4", 3/8" & 1/2". For extra thickness, 3/4" & 1" thick Acrylic is readily available.
Matching hardware makes it easy display and install straight to the wall.
Popular alternative to rigid, PVC Plastic Signs.
Available in small standard and large custom sizes.
Acrylic plastic can be precision cut into virtually any custom shape of your choice.
Any custom design of business products, cards, plaques, banners, artwork, photos, or logos can be digitally printed directly onto the material.
Numerous standard and custom colors are available. We digitally print and laminnate corporate colors like PMS colors.


/custom-signs/custom-acrylic-plastic-wall-signs
About Acrylic Signage
For versatility, Acrylic plastic, AKA Plexiglas(R), signs are difficult to beat. Acrylic is just a specific type of very hard plastic that mimics glass and can be made in clear, translucent (frosted), or solid-colored form. The standard glossy surface will lend an extra touch of elegance and professionalism to any of your designs. You can get your signs frosted - or try one of our other specialty finishes like matte or brushed silver.
You can display Acrylic signs in so many ways. Check out the accessories you can use to hang or mount your new sign. Gold and silver stand-offs are a sophisticated look that is really popular among many.
Engraving and cutting are no problem with Acrylic signs. Engraving gives a distinctive, high-class look, and being able to cut it into any shape makes the possibilities almost endless. It can be used to add depth and dimension to a flat plastic sign or to create a sign with a completely custom overall shape.
Indoor and outdoor versatility: Acrylic is so durable, it was used to make the canopies and windshields for airplanes in World War II. It is much tougher than glass and can be made just as transparent. Try attracting street traffic with your restaurant menu by mounting it directly on the wall next to your front door, having navigational signs cut to the shape of your logo, mounting Acrylic letters behind your reception desk, or getting beveled edges to put the perfect finishing touch on your personalized, signs such as acrylic wedding invitations. However, there are some outdoor applications where we do not recommend using Acrylic. If the sign is very large, or if it is in an area where temperatures change quickly, Lexan will probably be a better option.
Plastic signs are extremely affordable, yet highly durable and professional in appearance and quality. You can use them as business solutions inside offices, retail stores, as hanging signs, promotional signs, sale signs, directional signs, point-of-purchase signs, identification signs, high-end trade show signs, custom interior signage, custom exterior signage or anywhere you need a message professionally displayed. If extreme durability is needed, we do offer Lexan (used for bulletproof glass and race car windshields), but it is not recommended for the vast majority of sign projects.
With our Acrylic, quality is never an issue. In recent years, the raw materials and manufacturing processes of Acrylic sheeting have vastly improved. The pigments hold their colors better than ever before. Dimensional stability has also improved making mounting and installations more secure. We only use the highest quality Acrylic materials available to make sure that all custom signs that leave here look exactly the way it was intended.
Your new signs can be readily produced in:
Any size (including JUMBO sizes)
Any thickness
Any shape
Any color
Any style
Any finish
And in any quantity, even if it's just one
You never have to settle for cookie cutter sizes or designs again - you can now get made-to-order signs in the exact style and look you want.
Caring for Acrylic signs is also very easy. To keep your sign clean, simply wash the surface periodically with a mild soap, and it will look great for years. The only precaution you need to take is to not scratch it, so don't wash it with steel wool or other abrasive cleaners.
Design
Whether you know exactly what design you want or you only have a vague idea, our Art Department can help you create the Acrylic sign you've always envisioned.
The design of your Acrylic sign is more than just layout and colors. It is also important to factor in letter size. We provide a letter sizing calculator so you don't have to guess whether or not your Acrylic sign will be readable.
Available Design Options:
PMS Color Match
Brushed Silver Backing
Brushed Gold Backing
Mirror Finish Backing
Countless Backing Colors and Styles
Custom Hole Placement
Custom Shapes
Rounded Corners
Beveled Edges
Engraved
Color
When it comes to color for Acrylic signs, you have more options than ever before! Because of advancements in the manufacturing of Acrylic plastic, the material holds rich color. While the default color for Acrylic plastic is clear, you are not limited to that. High Gloss Brilliance is a pigmentation used in the creation of Acrylic plastic sheets that not only colors the material, but allows it to retain the sleek, glossy appearance of a clear Acrylic sign. They are still translucent, but they're just more colorful! And with digital printing, you can have any color you want.
We can also digitally print any color or pattern onto your Acrylic sign. We also offer PMS Color Match so the colors of your Acrylic sign are just right.
Finally, we can engrave letters or designs into your Acrylic sign. Engraving gives Acrylic signs a distinctive, high-class look that is sure to make your business stand out.
Prices
Sometimes, all you want is the bottom line!
Our online pricing tool instantly calculates the exact prices on acrylic business signs. Simply click that link to get started.

At TheSignChef.com, shipping for all indoor and outdoor Signs over $150 is free for orders within the continental US.

Orders outside the state of South Carolina are tax-free!

We do offer quantity breaks - Buy 2 or more acrylic business signs for substantial discounts.
Size
Does size matter? Of course, it does! Especially when it comes to your Acrylic sign. The right size and shape of an Acrylic business sign depends on your specific needs. That's why we don't place too many limits on your size options for Acrylic signage. Any size you want—from 1" x 1" all the way up to 8' x 20'—in a single, seamless sheet. If you're okay with spreading the sign over multiple sheets of Acrylic, we can make your sign as big as you want.
The most popular sizes available for custom Acrylic Signs are as follows:
12" x 18"
18" x 24"
24" x 24"
24" x 36"
24" x 48"
36" x 48"
36" x 72"
48" x 96"
Shape
You're not limited to only square and rectangular Acrylic sign shapes. We will cut your Acrylic sign to any custom shape you want.
Pictured below are a few custom sign shapes, if you need a unique shape, let us know.
Thickness
We offer Acrylic signs in six levels of thickness:
1/8"
3/16"
1/4"
3/8"
1/2"
1"
The two thinner levels (1/8" and 3/16") are excellent choices for smaller showroom signs and signage at an office or retail space. If you're looking for a hanging or wall-mounted sign for a lobby or to display your company's mission statement, we recommend either 3/16" or 1/4".
If you want a larger Acrylic sign, it is best to go with one of the three thickest options (3/8", 1/2" or 1"). If you want a more artistic 3D effect for your company, 1/2" or 1" Acrylic signs are the perfect option.
The final decision in determining what thickness you want comes down to the size of your sign, how it is being mounted and the overall style you're going for.
Installation
We understand that installing your Acrylic business sign yourself may seem like a daunting task, and maybe you were planning to hire someone to do it for you. But before you go through the hassle of finding a sign installation company, trying to work around their schedule, and spending an extra $100+ for their services, let us show you how easy doing it yourself can be. By self-installing your Acrylic signage, you can save time and money.
We offer a variety of installation kits and accessories to help you mount your Acrylic business sign to almost any surface. Also, we carry a large selection of stand-offs, a popular mounting choice for Acrylic business signs that will give you a clean, contemporary look.
Adhesive backing is available for smaller, lightweight Acrylic signs. However, since most clear acrylic signs is translucent, you should avoid hanging your sign with anything that might show through such as liquid adhesive or double-sided tape.
Since the majority of Acrylic signs are mounted on walls and doors, we will pre-drill holes in the corners for screw mounts. We do not supply the screws, but we do offer a wide variety of mounting and installation accessories.
If you aren't certain what tools you need to install your business sign, we'll be happy to make recommendations.
Here are some more facts about hanging your Acrylic business sign:
We offer a large variety of scroll brackets for hanging your new custom sign.
Our selection of screw caps is available for a finished polished look.
We carry one of the largest selections of standoffs for a clean, contemporary, corporate look.
Because most small Acrylic signage is placed on doors and in hallways, it includes pre-drilled holes in the corners for screw mounts.
Though we do not supply the screws, we can drill the holes to any specification provided it will not damage the sign.
Here at TheSignChef.com we want to make designing, installing, and caring for your new Acrylic wall sign a great experience. You can learn a lot by watching the videos here. These videos are made by us, for you. They include everything you need to know about the Acrylic material your sign is made of including size options, shape options, and design tips. If you have any questions not addressed in our videos, please feel free to contact us at 1-800-899-6272.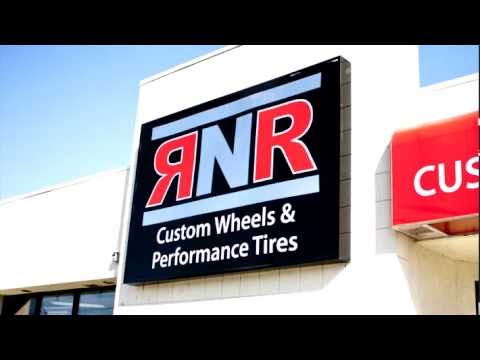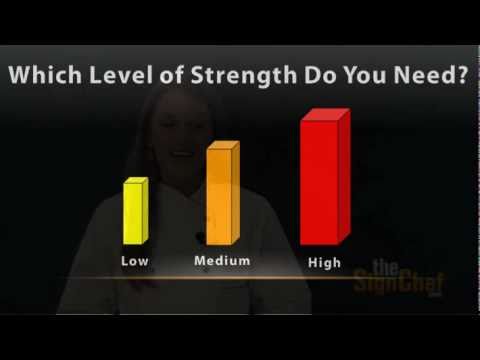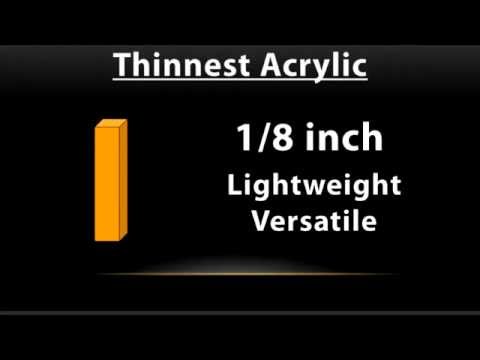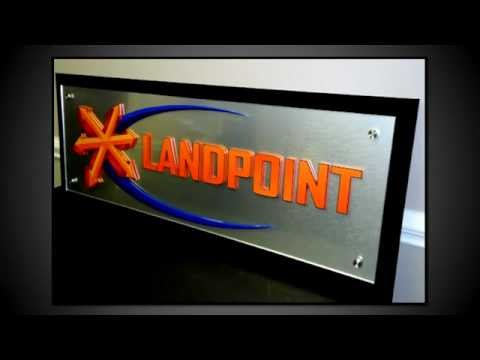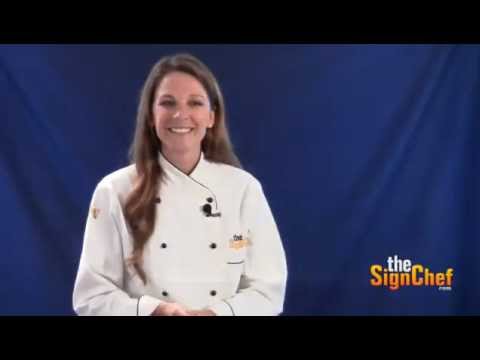 Frequently Asked Questions

about Acrylic Signs