Custom Vinyl Letters and Graphics are Great for Windows, Vehicles, or Walls
Enduring Value
Add enduring value to your brand with distinctive options shown in our pricing calculator
Use Any Color, Design or Art
Vinyl signs are printed in full color so you can use any color, design or art
Goof Proof Guarantee
Optional upgrade with any vinyl sign order
Don't Over-Buy or Under-Buy!™
Select the vinyl sign that best suits your needs
Design Satisfaction Guarantee
Free proofs are provided for your review and approval prior to production
When the sun starts
frying
the beautiful colors on your new Vinyl Lettering and Graphics, which level of
Solar Protection
will your signs need?
Download Information
View Our Vinyl Signs Custom-made by TheSignChef.com Examples
Product Information

for Vinyl Lettering and Graphics
Here are the key points to know about vinyl:
It's available in a wide range of colors and virtually any design.
It has a shiny, satin finish.
Vinyl comes pre-spaced and ready to apply.
You can save about 70% by applying the vinyl letters and graphics yourself.
With simple instructions, you can readily achieve professional results.
Also available in perforated window vinyl (Perf).
Custom Vinyl Letters and Graphics
Without a doubt, vinyl graphics are one of the most popular materials for custom signage. Vinyl can be applied to nearly any of our sign materials or purchased on its own for applying in many ways. We have vinyl available for applying to vehicles (including cars, trucks, vans, motorcycles, and boats), walls, and windows. Unlimited colors and photo quality graphics are available and any design can be cut to shape for a custom display.
Vinyl's Most Popular Uses Are:
Vehicle Graphics
Wall Graphics
Window Graphics
Overlaying on other sign materials
Anyone Can Express Themselves with Easy-to-Install Graphics
Vinyl letters and graphics are applied flat to storefront windows and doors, cars, trucks, boats, and walls. You've seen them a million times in shop windows, on company cars, and even as home decor!
There's a BIG secret most sign companies don't want you to know: you don't need to pay a professional installation fee to achieve a professional look. These companies don't tell you just how easy it is to install them yourself. Instead, they charge you for an unnecessary application service.
With every vinyl lettering order, you'll receive our vinyl application kit and easy, step-by-step instructions. You can watch our online "how-to" video guides that explain in detail every single step in the process so your graphics look professionally applied.
If you still feel that feel like you may not be able to get it right the first time, we offer our Goof Proof Guarantee. For an additional 25% of your total cost, we'll send replacement letters and logos for those you mess up. And, the shipping is free.
All of this makes applying lettering and graphics yourself easy and worry-free! Between our already competitive prices and the money you'll save by applying them yourself, you will save close to 70% by purchasing from TheSignChef!
Vinyl Letters and Graphics are Often Used For:
Restaurants
Schools
Fleet Trucks
Storefronts
Advertising Displays
Custom Vehicles
Home Decor
Resorts
Design
Vinyl letters are available in any font you want. Vinyl logos and graphics are available in custom shapes and sizes.
We do offer reverse finishing options, which means you can apply your vinyl sign to the inside of a window or glass door so it is readable from the outside.
Available Design Options:
PMS Color Match
Custom Shapes
Rounded Corners
Reflective Colors
Translucent
Graphics on Clear Vinyl
Color
Vinyl letters, logos, and graphics come in any color you want. We do offer reflective and metallic vinyl.
If the color you want doesn't come ready-made, we'll print your color onto the vinyl ourselves using high-quality ink. We do offer PMS Color Match.
Durability
Vinyl signs are available in four durability levels:
Ultra-Premium: Rated to last up to 10 years outdoors
Premium: Rated to last up to 7-8 years outdoors
Standard: Rated to last up to 3-5 years outdoors
Economy: Rated to last up to 3 years outdoors
Prices
Sometimes, all you want is the bottom line!
Our online pricing tool instantly calculates the exact price.
At TheSignChef.com, shipping for all indoor and outdoor graphics is free for orders within the continental US greater than $150 for ground and greater than $400 for freight.
Orders outside the state of South Carolina are tax-free!

We do offer quantity breaks at 1, 2, 3, 4, 5, 10, 15, 20, 25, 50, 100, 250, 500, 1000, 2500 and 5000.
Installation
If you've never applied vinyl letters or logos before, the process can seem intimidating at first. You don't want to "mess up" and get the letters or logos crooked. Or even worse, botch the job so badly you have to buy another set and start all over again.
We offer all the tools needed to seamlessly install your vinyl letters, logos and graphics. Vinyl letters and graphics from TheSignChef.com come pre-spaced and ready to apply. Plus, you'll receive an application kit and step-by-step instructions with access to our videos.
Our Goof-Proof Replacement Guarantee is an optional upgrade (an additional 25% of your total cost) with any order. If you do happen to mess up during application, we will send you replacement letters and logos. We'll even pay for shipping.
The Sign Chef Video Library choosing vinyl letters and graphics doesn't have to be intimidating. These videos will teach you the difference between vinyl letters and decals and how exactly they are produced. We like to provide our clients with all the information they need to make the right choice for their business or promotion.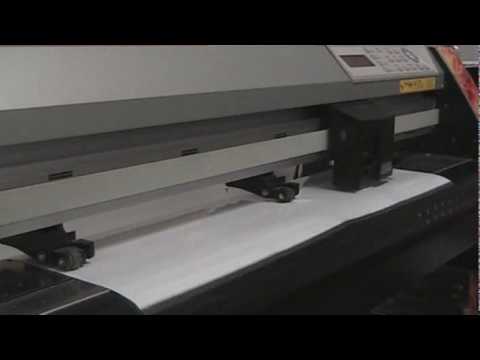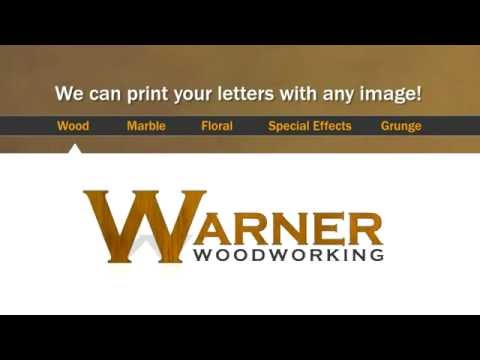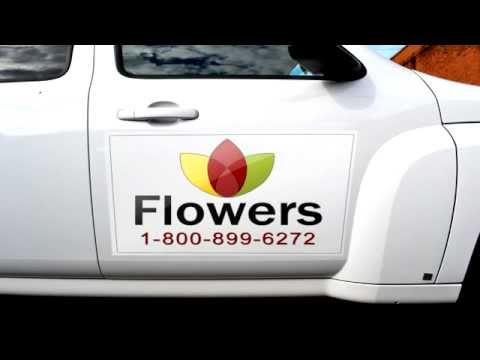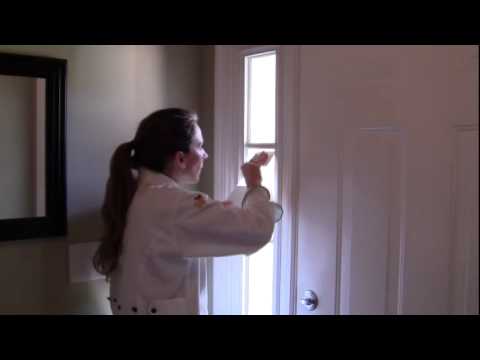 Size
The right size vinyl sign depends on your specific needs. That's why we don't place too many limits on your size options for vinyl signs.
Our only recommendation is not to use vinyl letters or graphics smaller than 1/8" as they are difficult to see and easily tear. If you aren't sure what size vinyl letters you need to ensure readability, feel free to use our Letter Sizing Calculator.
Shape
We custom cut more shapes than any other sign company!
We can custom cut to any shape - logos, letters, or other decorative flourishes.
We can fit your logo and information into one of the shapes below or cut a more unique shape just for you.
Frequently Asked Questions

about Vinyl Lettering and Graphics
Once you approve your proof, we can usually have your vinyl sign produced and ready to ship within 24-48 hours.
Large orders and special requests normally ship within 3-7 business days. If your order is time sensitive, please share your deadline with Customer Service at 800.899.6272.
Yes.
Any vinyl sign order over $125 includes free shipping. For details on rush shipping, please call Customer Service at 800.899.6272.
The minimum order quantity for a vinyl sign is one. We do offer quantity discounts for two or more vinyl signs. The more vinyl signs you purchase in one order, the greater your savings.
Yes.
We would be happy to rush the processing of your graphics and/or lettering. The fastest way for us to help you with a rush order is for you to call Customer Service at 800.899.6272.
The lifespan and durability of your vinyl sign depend on which durability level you choose. We offer Ultra-Premium, Premium, Standard and Economy vinyl. Ultra-Premium vinyl is rated to last up to 10 years outdoors. Economy vinyl is rated to last up to three years outdoors.
If your vinyl sign arrives broken or with production defects, please contact Customer Service at 800.899.6272 or email service@thesignchef.com immediately.
Manufacturing defects fall within our Workmanship Guarantee, so we will replace your vinyl sign free of charge.