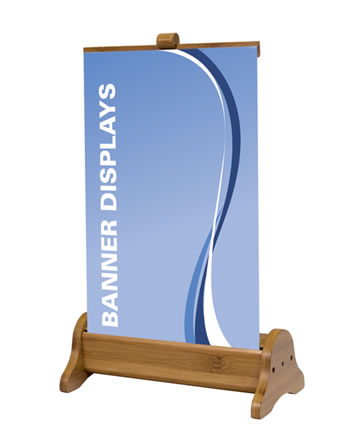 Mini Bamboo Retractable Banner Stand 8.25" x 12"
Item 201666
$105.00
Each
* Orders must total a minimum of $150,
plus shipping charges.
Constructed of eco-friendly bamboo, the Mini Bamboo Retractor is an environmentally friendly display solution. The high quality wood finish has a great look. Bamboo design is resistant against moisture & shrinkage.
90% renewable eco-friendly Bamboo construction
Viewable banner graphics are 8.25" wide x 12" high
Easy to install
Extremely portable and easy to set up time after time
Includes a soft carrying case
If you do not see your exact banner size on this page, please call for custom size prices
Price includes the banner