Parking Signs for Businesses and Residences
Enduring Value
Add enduring value to your brand with distinctive options shown in our pricing calculator
Any Size or Shape
Select any custom size or shape parking sign to promote your brand and message
Use any color, design or art
Parking signs are printed in full color, so you can use any color, design or art
Don't Over-Buy or Under-Buy!™
Choose from four durability grades to balance your needs with your budget
Design Satisfaction Guarantee
Free proofs are provided for your review and approval prior to production
When the sun starts
frying
the beautiful colors on your new Parking Signs, which level of
Solar Protection
will your signs need?
Download Information
View Our Parking Signs Custom-made by TheSignChef.com Examples
Product Information

for Parking Signs
Here are the key points to know about custom Parking Signs:
Reflective or non-reflective available
Thin.
Lightweight, rigid yet flexible.
Available in 5 thicknesses.
Rustproof, waterproof and chemically resistant.
Perfectly smooth.
Easy to install
Has a smooth professional finish.
Last for decades indoors and outdoors.
Available one-sided or two-sided.
Any size, thickness, or shape you want.
Any design, artwork, photo or logo can be used.
Materials
Parking signs are produced from heavy gauge .080" Aluminum and covered with a high-intensity reflective vinyl. We can also cover your parking sign in a non-reflective clear laminate.
Parking signs are thin and smooth, and can be printed single or double-sided.
Design
The design of your parking sign is more than just layout and colors. It is also important to factor in letter size. We provide a letter sizing calculator so you don't have to guess whether or not your parking sign will be readable.
Design options for parking signs are:
PMS Color Match
Brushed Silver Finish
Brushed Gold Finish
Mirror Finish
Custom Hole Placement
Custom Shapes
Rounded Corners
Reflective Colors
We offer numerous parking sign templates to help make the DIY design process fast and efficient.
Color
You can choose any color you want for your parking sign.
Durability
Aluminum is one of the most durable metals out there when it comes to signage. Even the government uses aluminum as their go-to for highway, speed limit, and traffic signs. Why? Because aluminum naturally provides it's own protective coating (aluminum oxide) that prevents rusting. Combine that with the 4 different durability grades of protective coating, and your aluminum sign can stay vibrant and weather-proof for 10 or more years. At TheSignChef.com, we'll tell you "don't over-buy or under-buy." But what does that mean? Other sign companies have a habit of only selling their customers one durability option, regardless of the customers' specific needs. Most are hesitant to quantify just how long their signs will last, and those that do will often limit the sign's lifespan to 5 years or less. This often results in you receiving a sign that is built (and priced) to last far longer or shorter than you really need, leading to frustration and higher costs on your end. We, however, offer 4 different durability grades for our custom signs, from economy to ultra premium. There are pros and cons to each durability grade. For example, while the initial cost of an economy grade sign is less than ultra-premium, if you end up needing to replace your sign every few years, you pay more in the long run. On the flip side, if you invest in an ultra-premium grade sign, but 3 years in realize you want a new look, you've paid for more durability than you need. So how long will you want your parking sign to last? For custom aluminum parking signs, we recommend either standard, premium, or ultra-premium grade. The infographic above shows the different levels of fade protection each durability grade offers. We want to make sure you're getting the product that will fit your needs now and in the future.
Prices
Sometimes, all you want is the bottom line!
Our online pricing tool instantly calculates prices for many sign materials.
At TheSignChef.com, shipping for all indoor and outdoor signs is free for orders within the continental US greater than $125 for ground and greater than $400 for freight.
Orders outside the state of South Carolina are tax-free!

We do offer quantity breaks at 1, 2, 3, 4, 5, 10, 15, 20, 25, 50, 100, 250, 500, 1000, 2500 and 5000.
Size
Although our stock sizes for parking signs are 12" x 18" and 18" x 24", we can customize the size of your parking sign.
Aluminum signage from TheSignChef comes in sizes up to 5' x 10' in a single, seamless sheet.
If you need a sign that is larger than that, no worries! Just let us know, and we'll make sure to get you any size sign you need.
Popular sizes for parking signs are:
6" x 18"
6" x 24"
24" x 24"
24" x 30"
24" x 48"
36" x 36"
Shape
You're not limited to only square and rectangular parking sign shapes. We will cut your parking sign to any custom shape you want.
Pictured below are a few custom sign shapes, if you need a parking sign in a unique shape, let us know.
Thickness
Aluminum parking signs come in five thicknesses: .032", .040", .065" and .080". Our standard parking signs are produced from .080" Aluminum.
Installation
To make mounting your parking sign easier, we can drill custom holes before we ship. We offer a large selection of posts and poles. We also offer the hardware and tools you'll need to install your parking sign to a pole or wall.
If you aren't certain what tools you need to install your parking sign, we'll be happy to make recommendations.
Watch our instructional videos about parking signs to learn more about selecting thickness, size, shape and design, as well as stress-free installation.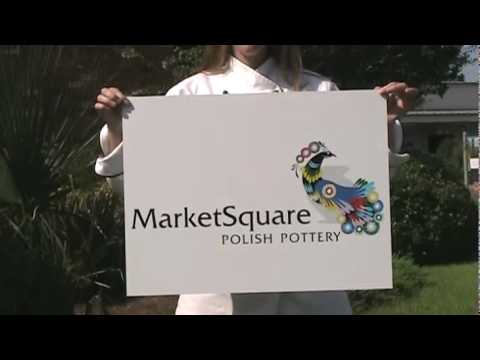 Frequently Asked Questions

about Parking Signs