Magnetic Signs and Vehicle Magnets Are Easy to Install and Sure to Catch Attention
Enduring Value
Add enduring value to your brand with distinctive options shown in our pricing calculator
Use any color, design or art
Magnetic signs are printed in full color, so you can use any color, design or art
Easy Installation
Simple to apply, remove, store and reapply
Don't Over-Buy or Under-Buy!™
Select the magnetic sign that best suits your needs
Design Satisfaction Guarantee
Free proofs are provided for your review and approval prior to production
When the sun starts
frying
the beautiful colors on your new Magnetic Signs, which level of
Solar Protection
will your signs need?
Download Information
View Our Magnetic Signs Custom-made by TheSignChef.com Examples
Product Information

for Magnetic Signs
Fast Facts
Here are the key points to know:
Thin, 30 mil durable magnetic material.
Lightweight, rigid yet flexible.
Perfectly smooth.
Easy to install.
Last for decades indoors and outdoors.
Easy to remove and reapply.
Can be sized to fit your door perfectly.
Can be customized with any design, artwork, or letter style.
Designed to withstand high speeds of up to 135 mph.
Plus, Scratch*Guard Brand Magnetic Signs provide a critical layer of protection!
Magnetic Signs and Vehicle Magnets
Magnetic signs are a form of branding that makes an impression. Paying for a magnetic sign once can put your logo in front of potential customers over and over again. Compare that to the repeating costs of buying radio spots and pay-per-click web ads - particularly if you are regularly driving past your target market.
Get any design - including photos
Rush orders available
Custom shapes available
Your Vehicle Magnets Are Always Working
Marketing is not a straight path. There are many twists and turns you can take to reach your customers. You want to impart "the gist" of your business so that when customers are looking for your services (if they aren't already!) they'll remember you.
It's a weekend morning. You're hitting the streets to take care of some errands. You're getting groceries, grabbing a cup of coffee, buying a birthday present, visiting farmer's markets and yard sales. You're not working - but your magnetic sign is - sharing your brand with every person you pass.
Magnetic Signs Make You Stand Out
Vehicle magnets are a popular, convenient, and inexpensive way to express yourself. Advertise, support a cause, or cheer on your favorite team.
Magnetic Signs Are Affordable Enough To Order Several
One car magnet on either side of your car or truck guarantees that when you hit the road, your business hits the public eye. If your business is one that keeps you on the go, then they're not only an affordable way to advertise, they are a smart way to let people know who you are. Magnets are a quick, easy way to identify your employees' vehicles when they are arriving at a job site or client's home.
Design Tips
People love free! If your company offers something free think about highlighting that on your sign - Free Trial, Free Quote, Free Gift.
Keep it simple. Your service or product, your logo, and basic contact information is a great place to start.
Don't overpower your message. Add graphics, taglines, additional services, and extra contact info only if it won't be competing with your main message for attention.
Get extra attention with a custom shape. Vehicle magnets are usually a square or a rectangle but why not try something different? A bakery sign shaped like a cupcake warning drivers: Slow Turns - Cake on Board, a football-shaped sign for a sporting goods shop, or maybe even a giant wrench for a plumber's van.
But Won't a Magnet Mess Up My Paint Job?
Ordinary magnetic signs offer zero protection from the magnetic material itself rubbing and wearing against your vehicle's delicate paint finish. ScratchGuard™ Magnetic Signs have a highly durable, micro-thin protective film which is permanently bonded to the magnetic sheeting. This critical layer of protection has been specifically designed to preserve the expensive finish on your vehicle not just from scratches, but from surface rust too!
We've heard many stories of vehicle magnets attracting clients who:
snapped a photo of the magnet with their cell phone camera
called and set up an appointment while stuck in traffic
were waiting by the car to get more information
asked for a consultation or estimate on the spot
Design
The design of your magnetic sign is more than just layout and colors. It is also important to factor in letter size. We provide a letter sizing calculator so you don't have to guess whether or not your magnetic sign will be readable.
Available Design Options:
PMS Color Match
Custom Shapes
Rounded Corners
Dry Erase Laminate
Reflective Colors
Colors
You can choose any color you want for your magnetic sign. We print all of our magnetic signs in full color. You can use any design, photo, logo or art on your magnetic sign at no extra charge. A magnetic sign can be printed with reflective colors.
You can even choose a reflective color.
We do offer PMS Color Match.
A dry erase laminate can be added to your magnetic sign as well.
Prices
Sometimes, all you want is the bottom line!
Our online pricing tool instantly calculates the prices on Magnetic Signs.
At TheSignChef.com, shipping for all indoor and outdoor signs is free for orders within the continental US greater than $125 for ground and greater than $400 for freight.
Orders outside the state of South Carolina are tax-free!

We do offer quantity breaks at 1, 2, 3, 4, 5, 10, 15, 20, 25, 50, 100, 250, 500, 1000, 2500 and 5000.
Sizes
We offer magnetic signs in any custom size up to 40" by 10'.
While most sign companies are setting size limits we can print Magnetic Signs in any size.
The most popular sizes available for custom magnets are as follows:
9" x 12"
12" x 18"
10" x 20"
12" x 24"
18" x 24"
24" x 36"
Shapes
You're not limited to only square and rectangular magnetic sign shapes. We will cut your magnetic sign to any custom shape you want.
Thickness
Our magnetic signs are 30 millimeters thick, making them highly durable yet still lightweight and flexible. They are designed to stay on your vehicle up to speeds of 135 mph.
Installation
Magnetic signs are easy to apply, remove and reapply to your vehicle.
What exactly is the right size and shape for your magnet? We provide you the answer to that question and many more in our custom videos. We created a selection of videos all about vehicle magnets. If you have any additional questions please don't hesitate to give us call at 1-800-899-6272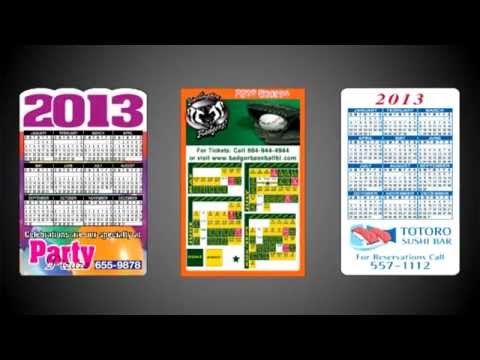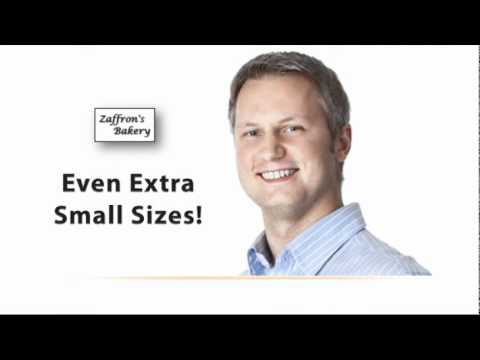 Frequently Asked Questions

about Magnetic Signs
Once you approve your proof, we can usually have your magnetic sign produced and ready to ship within 24-48 hours.
Large orders and special requests normally ship within 3-7 business days. If your order is time sensitive, please share your deadline with Customer Service at 800.899.6272.
800-899-6272.
Yes.
Any magnetic sign order over $125 includes free shipping. For details on rush shipping, please call Customer Service at 800.899.6272.
The minimum order quantity for a magnetic sign is one.
We do offer quantity discounts for two or more magnetic signs. The more magnetic signs you purchase in one order, the greater your savings.
Yes.
We would be happy to rush the processing of your magnetic sign. The fastest way for us to help you with a rush order is for you to call Customer Service at 800.899.6272.
Yes.
You can choose almost any layout or color combination you want for your magnetic sign.
If your magnetic sign arrives broken or with production defects, please contact Customer Service at 800.899.6272 or email service@thesignchef.com immediately.
Manufacturing defects fall within our Workmanship Guarantee, so we will replace your magnetic sign free of charge.