Vehicle Lettering and Graphics are Advertising on the Go!
Select the Best Options that Fits the Type of Vehicle You are Customizing
Truck Vehicle Lettering and Graphics


more >
Car Vehicle Lettering and Graphics


more >
Van Vehicle Lettering and Graphics


more >
Box Truck Vehicle Lettering and Graphics


more >
Enclosed Trailer Vehicle Lettering and Graphics


more >
SUV Vehicle Lettering and Graphics


more >
Motorcycle Vehicle Lettering and Graphics


more >
Boat Vehicle Lettering and Graphics


more >
Materials available are:
Bumper Stickers
Decals
Magnetic
Reusable Window Pef
Vinyl Letters
Window Perf
Big or Small, We Do It All!
While most sign companies are setting limits to what size your Vehicle Lettering and Graphics can be, we are printing them in every size.
However, we do not reccomend vinyl graphics and letters under 1/8".
Letters and Graphics at this size are difficult for your customers to see.
Plus, at this miniscule size, vinyl tears easily.
The most popular sizes available for custom Vehicle Lettering and Graphics are as follows:
6" x 12"
10" x 12"
12" x 18"
18" x 24"
18" x 39"
24" x 30"
24" x 36"
48" x 96"
Available Design Options:
PMS Color Match
Custom Shapes
Rounded Corners
Reflective Colors
Translucent Vinyl
Graphics on Clear Vinyl
Sometimes, all you want is the bottom line!
Our online Vehicle Lettering and Graphic pricing tool instantly calculates the exact prices on Vehicle Lettering and Graphics.
At TheSignChef.com, shipping for Vehicle Lettering and Graphics and all other indoor and outdoor Signs is free for orders within the continental US greater than $50 for ground and greater than $400 for freight.
Orders outside the state of South Carolina are tax-free!
We do offer quantity breaks at 1, 2, 3, 4, 5, 10, 15, 20, 25, 50, 100, 250, 500, 1000, 2500 and 5000.
We offer more colors for Vehicle Lettering and Graphics than anyone out there on the web!
You can now choose from ANY color under the sun when designing your new signage.
You can even choose a reflective color.
PMS Color Match available on most materials.
We custom cut more shapes for Vehicle Lettering and Graphics than any other sign company!
TheSignChef.com will cut your Vehicle Lettering and Graphics to ANY custom shape.
Pictured below are a few custom graphic shapes, if you need graphics in a more unique shape, let us know.
Displaying Vehicle Lettering and Graphics is easy!
Applying your custom vinyl letters is easy and cost effective with our do-it-yourself application kit.
You'll achieve a professional look without having to pay a professional.
Anyone can do it, and we have how-to videos and instruction guides to help you along the way.
Plus, we offer a DIY Guarantee.
Want to save money, but worried you will get in over your head?
If you've never applied vinyl letters and graphics before, the process can seem pretty intimidating at first. You don't want to "mess up" and get the letters crooked. Or even worse, botch the job so badly you have to buy another set and start all over again.
But we make this process easy. All of the vinyl lettering and graphics you receive from TheSignChef will come pre-spaced and ready to apply. Plus, you'll receive an application kit, step-by-step instructions, and will have access to our online how-to videos.
Because our self-application system has been so successful, we have put in place an exclusive DIY Guarantee which states, "If you mess up one letter or even the whole set, we'll send you the replacement vinyl letters you need absolutely free of charge. In fact, we'll even pay the extra shipping costs!"
Once you've put vinyl letters on for the first time, you may wonder how sign shops get away with charging so much for something that's so easy to do. It doesn't take a "professional" to look like one.
Examples of Great Custom Vehicle Lettering and Graphic Designs:
Below are just a few examples of the quality work we produce. Every week we ship out hundreds of custom signs, banners and sign products, for now here is just a sample to whet your appetite. Here at TheSignChef.com we strive to make the best product at the best price. We take pride in every sign, banner and product we ship out. If you are interested in seeing more designs or finished signs check out our photo gallery. There you can find examples of countless signs and banners.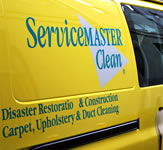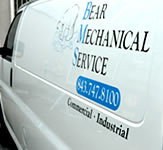 View more samples in our photo gallery >
Frequently Asked Questions About Custom Vinyl Graphics
"How quick can you create a custom vinyl lettering for someone?"
We make custom vinyl graphics rapidly. As quickly as you approve the final graphic online, your custom vinyl graphics will dispatch within just 24-48 hours!
Special signs and large order requests usually ship in 3-7 normal business days. If your order is time crucial, please approve the exact turnaround time with Customer Service at 1-800-899-6272.
"Can you help me with a rush order, even for a custom vinyl lettering?"
Yes!
We're well furnished with inventory and personnel to manage rush orders for a wide selection of custom vinyl graphics. So if you end up in a bind and need your custom vinyl lettering fast, we'll do everything in our power to help what you are promoting have the custom vinyl lettering you may need, when it's needed!
"Can I receive my custom vinyl graphics modified online with any graphic I need?"
Absolutely!
You will get almost any design or color scheme you would like on the custom vinyl lettering.
"What is the minimum order for custom vinyl graphics?"
The minimum order for a custom vinyl lettering is only 1!
Quantity discounts start out with merely two custom vinyl graphics. Naturally, the more you buy at once, the better you save (like all our custom signs).
Although custom vinyl graphics are offered by other sign companies, we aren't an enormous fan of utilizing PVC Plastic Sign material outdoors. PVC Plastic Signs are responsive to solar heat which might result in the plastic sign material to warp. Plus, there's certainly no price savings above the predictable qualities of aluminum.
"Do you offer any quantity reductions for custom vinyl graphics?"
Yes, definitely!
The more custom vinyl graphics you get, the less each of them will cost you. Because of this your custom vinyl graphics can reach a higher number of people for the more cost-efficient price!
"What if my custom vinyl lettering arrives that includes a defect or possibly scratched...what can be done?"
If your custom vinyl graphics or some other item shows up defective or has production problems, please speak to Customer Support via Live Chat or phone us at 1-800-899-6272 immediately. Manufacturing defects fit in our Workmanship Guarantee, therefore we will replace your sign absolutely free.
If you are trying to reach us after business hours, you may e-mail us at service@thesignchef.com and we'll respond once business hours resume.