Yard Signs for All Your Business and Personal Needs
If You Need Inspiration Check Out One of Our Templates for Ideas
For Sale
Yard Sign Templates


more >
For Rent
Yard Sign Templates


more >
Open House
Yard Sign Templates


more >
BBQ Yard
Sign Templates


more >
Yard Signs
Contents
Introduction
Yard signs are instrumental marketing tools in projecting your company's name to potential clients, whether it's landscaping signs, contractor or renovation yard signs. Let TheSignChef.com be your go-to supplier to gain exposure and create interest for your properties and events with our distinctive products. We offer a wide selection of customizable yard signs at unbeatable prices and speedy turnaround time. Whether you would like your new sign to be made from Aluminum, Dibond, Dura-Wood, or Coroplast, TheSignChef.com can meet your every need!
Fast Facts
Here are the key points to know about custom Yard Signs:
Thin.
Lightweight, rigid yet flexible.
Available in variety of thicknesses.
Rustproof, waterproof and chemically resistant.
Pefectly smooth.
Yard Signs can be one-sided or two-sided.
Easy to install.
Has a smooth professional finish.
Yard signs can last for decades indoors and outdoors.
You can get any size, thickness, shape, and color you want.
Any design, artwork, photo or logo can be used.
Sizes
Big or Small, We Do It All!
While most sign companies are setting limits to what size your Yard Sign can be, we print Yard Signs in every size.
Yard Signage from TheSignChef comes in sizes up to 6' x 12' in a single, seamless sheet.
If you need a sign that is larger than that. Just let us know, and we'll make sure to get you any size Yard Sign you need.
The most popular sizes available for custom Yard Signs are as follows:
10" x 12"
12" x 18"
18" x 24"
24" x 24"
32" x 40"
Design Options
Available Design Options:
PMS Color Match
Brushed Silver Finish
Brushed Gold Finish
Mirror Finish
Custom Hole Placement
Custom Shapes
Rounded Corners
Dry Erase Laminate
Reflective Colors
Pricing
Sometimes, all you want is the bottom line!
Our online Yard Sign pricing tool instantly calculates the exact prices on Yard Signs.
At TheSignChef.com, shipping for Yard Signage and all other indoor and outdoor signs is free.
Orders outside the state of South Carolina are tax-free!
We do offer quantity breaks at 1, 2, 3, 4, 5, 10, 15, 20, 25, 50, 100, 250, 500, 1000, 2500, 5000.
Colors
We offer more colors for Yard Signs than anyone out there on the web!
You can now choose from ANY color under the sun when designing your new signage.
You can even choose a reflective color.
PMS Color Match available on most materials.
Shapes
We custom cut more shapes for Yard Signs that any other sign company!
TheSignChef.com will cut your Yard Signage to ANY custom shape.
Pictured below are a few custom sign shapes, if you need a Yard Sign in a more unique shape, let us know.
Installation
Displaying Yard Signage is easy!
We offer a large selection of frames, posts and stakes, for easy and quick installation.
Lawn Signs Attract
You will be sure to attract attention and generate interest in your properties and services whether you will be purchasing long-term identification lawn signs or are in need of a more temporary solution. We understand the importance of branding your business and that is why we offer numerous custom yard sign templates and free design layouts with every sign order. Your lawn signs are a reflection of your company's image and here at TheSignChef.com we are determined to make you stand out from the pack!
Make Your Message Visible
A professional yard sign from TheSignChef.com provides the visibility you need to deliver your message affordably and quickly. Available in a vast range of eye-catching custom and standard shapes and sizes, your yard signs can direct individuals to new real estate developments, promote certain events, and identify the type of work being done on the property. To draw the attention of passer-bys, our custom yard signs can feature bold, high contrast colors and custom graphics. If you are looking for short-term outdoor signage, then Coroplast is the perfect solution. It is a tough, waterproof, corrugated plastic sign material which resembles the appearance of &quotplastic cardboard.&quot Although Coroplast has a high tolerance for temperature extremes, it is not meant for long-term outdoor use.
Examples of Yard Signs
Below are just a few examples of the quality work we produce. Every week we ship out hundreds of custom signs, banners and sign products, for now here is just a sample to whet your appetite. Here at TheSignChef.com we strive to make the best product at the best price. We take pride in every sign, banner and product we ship out. If you are interested in seeing more designs or finished signs check out our photo gallery. There you can find examples of countless signs and banners.
View more samples in our photo gallery >
Custom Aluminum Videos
Here at TheSignChef.com we are always trying to provide you with all the information you need to make the correct sign choice. Below are a collection of videos specific to aluminum and its options as well as outstanding qualities. You can find videos on size, thickness and shape options. If you have any questions after viewing please feel free to contact us. We will be happy to assist with any of your needs.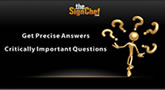 Introduction to Aluminum Signs
1:21min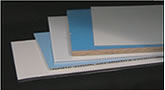 Aluminum Signs Up Close
4:29min
What Size Can My Aluminum Signs Be?
2:52min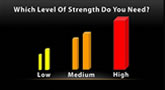 How Thick Should Your Aluminum Signs Be?
3:21min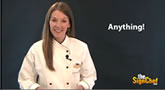 What Else?
0:48min
FAQ's
"How quick can you make a custom yard sign for corporation?"
We make custom yard signs rapidly. As quickly as you approve the final design online, your custom yard signs will ship in just 24-48 hours!
Unusual signs and large order requests normally ship within 3-7 business days. If your order is time sensitive, please authorize the precise turnaround time with Customer Service at 1-800-899-6272.
"Is it possible to assist me with a rush order, even for a custom yard sign?"
Absolutely!
We are well furnished with inventory and staff to take care of rush orders for a wide selection of custom yard signs. For those times you get in a bind and want your custom yard sign fast, we'll bend over backwards in our power to assist your business to receive the custom yard sign you'll need, when it's needed!
"Can purchase my custom yard signs personalized online with any layout I would like?"
Positively!
You can aquire virtually any design or color scheme you desire on your custom yard sign.
"Exactly what is your minimum order for custom yard signs?"
The minimum order for a custom yard sign is only one!
Quantity price breaks start out with as few as two custom yard signs. Needless to say, the more you buy together, the more you save (like all our custom signs).
Although custom yard signs are available by other sign companies, we're not a big fan of utilizing PVC Plastic Sign material outdoors. PVC Plastic Signs are sensitive to solar heat which can make the plastic sign material to warp. Plus, there's very little price savings over the predictable qualities of aluminum.
"Do you offer any quantity reductions for custom yard signs?"
Absolutely!
The more custom yard signs you pay for, the less each and every one will cost you. Which means that your custom yard signs can reach a greater number of people for a more cost-efficient price!
"What if my custom yard sign arrives having a defect or possibly is dented...what can you do?"
If your custom yard signs or some other merchandise arrives damaged or possesses production defects, please contact Customer Service via Live Chat or give us a call at 1-800-899-6272 immediately. Manufacturing defects fit in our Workmanship Guarantee, so we will replace your sign absolutely free.
If you try to get us after business hours, it is possible to e-mail us at service@thesignchef.com and we'll respond whenever business hours resume.
"What are the most popular sizes for custom aluminum yard signs?"
Since real estate agents and contractors buy so many aluminum yard signs, one of the most common sizes is 18" height x 24" width. We stock real estate sign frames which accommodate a 24" height x 18" width aluminum sign panel as well.
But always keep in mind that aluminum sheeting can be easily cut to any "odd" size that meets your individual needs. Odd size pricing simply uses the next standard size up. (Standard aluminum sign sizes are found in our Instant Pricing Calculator.)
The sizes above fit into a sturdy angle iron step stake for a convenient and portable display. But you should strongly consider upgrading the thickness of your custom aluminum signs for these larger size signs if you are in an area with seasonally high winds.
The thicker the aluminum, the less likely aluminum signs will buckle or be ripped from the bolts which attach the sign panel to its sign frame. Increasing the thickness of your custom aluminum sign from a standard .040" to a medium duty .063" or extra heavy duty .080" gauge aluminum will enhance the durability of your aluminum signs. Generally, the larger the aluminum sign you want, the thicker the metal material needs to be.
"Are there other types of aluminum yard signs available?"
Aluminum is a solid metal sign material with a baked on enamel finish. Aluminum signs are extremely durable in high traffic, wet and heavy equipment areas. Aluminum signage is available in three grades from standard .040" gauge for real estate yard signs, to medium duty, .063" gauge, and to heavy duty, .080" thick aluminum.
Alumalite is a corrugated plastic sign with an aluminum sheet re-enforcing either side. Alumalite is a rigid sign panel that is a little easier to handle and install than the thicker, heavier ARMOUR-Wood signs. It doesn't have quite as much panel strength as ARMOUR-Wood, but is still a highly durable product.
Dibond is an aluminum sign with a solid plastic core. It is a lighter weight, rigid sign panel ideally suited for wall mounted signs, smaller post mounted signs and hanging signs. When you are looking for a product that is substantially stiffer than standard gauge aluminum signs, Dibond is a solid choice.
ARMOUR-Wood is much stronger than traditional aluminum signs because it is reinforced with a wood shel. It is the strongest of all the rigid sign panels.
"Are custom aluminum yard signs suitable for installation between two posts?"
While you can install larger aluminum signs (like 6', 8' or 10' long) on or between posts, you have better options to choose from:
ARMOUR-Wood is the strongest and most rigid exterior grade sign panel available with it's dense, ½ inch thick solid wood core
Alumalite (½" thickness) has almost the same sign panel strength as ARMOUR-Wood making it a popular choice for larger signs. ½" Alumalite is the 2nd strongest sign material
Aluminum (¼" thickness) is still a strong, highly rigid sign background material and is the 3rd strongest sign panel
Dibond sign panels have 10 times more strength than .040" aluminum sheets. Dibond is not quite as stiff as Alumalite, but is still considered a rigid sign material making it the 4th highest in strength
On a scale of 1 to 10, with "10" having the highest relative strength, here's how each aluminum sign background material compares to one another:
"What is the life span for aluminum yard signs?"
The aluminum yard sign material itself will usually outlast the artwork on your real estate sign. Our uncoated Economy Grade Signs are rated for at least 3 years outdoors while our Premium Grade Signs coated with an optically clear, UV Protective Lamination are rated for a minimum of 5-8 Years outdoors.
"How do I know that my custom aluminum sign will turn out the way I want?"
Are you concerned that your aluminum metal yard sign may not turn out the way you want?
After all, we are probably hundreds of miles away from you, so how can you be certain your order will turn out right? Fortunately, it only takes seconds to transmit full-color custom aluminum yard sign designs from our computer to yours because e-mails travel so fast these days.
Upon order approval, here's how the process works:
First, your order goes straight to our Art Department
Our graphic designer will then e-mail you a proof
(a "proof" is a picture of what your sign will look like)
Once you review the layout, let us know if you would like to see any changes, and …
If you have any changes, we will e-mail you proofs as needed until you're completely happy with your design.
"Do you offer any buyer protection guarantees?"
Yes! Every aluminum yard sign order comes with a 100% Buyer Protection Guarantee
Sometimes, we make mistakes. We are only human after all. But it's how a business handles mistakes that counts, wouldn't you agree? So if we do happen to overlook something on your order, we will bend over backwards to make you happy. We stand behind our work with a 100% Customer Satisfaction Guarantee.
We will promptly replace any product that is defective in workmanship or that is different from what you approved. And for your trouble, you'll even get a very pleasant surprise gift.