Colorado, sidewalk signs Loveland CO, signs Loveland CO, sidewalk signs in Loveland, sidewalk signs, sidewalk sign, sidewalk signage, Colorado signs, sandwich boards, a-frames
Sidewalk Signs Loveland CO - Free Shipping to Colorado
Free Shipping for Sidewalk Signage to Loveland, Colorado!
---
Sidewalk signs are a cost effective method to advertise your Loveland, CO store or organization. These signs, mounted in A-frames, are placed in front of your Loveland business location, shop or store, and will immediately catch the interest of people passing by. Sidewalk signs are simple to put in place, and durable yet lightweight, making it simple to carry them from place to place or to move them inside when your store closes.
We offer an array of designs and dimensions, so you'll certainly find the ideal signage for your Colorado store. Some
for CO come with your sign permanently printed on it, while others are frames only and can have Aluminum or Coroplast signs inserted — and switched out easily, as often as neccessary!
Bars and restaurants in Loveland, CO often use sandwich boards to display their lunch or dinner specials. They are also great in foyers, walkways, or outside of stores all over Loveland shopping districts.
in Loveland are an excellent answer to any sign challenge!
You need to take two steps to select your sidewalk signage for your CO business.
You need to buy the sign itself and the accompanying sign A-frame separately. It's simplest to choose your frame as the initial step, so you can tell what size to create your Loveland business signage.
Browse our entire selection of sidewalk signage A-frames in Colorado here.
We are able to produce customized sidewalk signage from most exterior sign materials. But, the most commonly used materials in CO are aluminum and Coroplast. Each of these products is sturdy and easy to handle, and are very affordable for Loveland companies.
Aluminum — Aluminum sidewalk signs are both tough and light enough to carry without difficulty. This is the most popular sidewalk signage material in Colorado because it is extremely durable and can be reused over and over.
Coroplast — These sidewalk signs are produced from a sturdy corrugated plastic and are, therefore, very light. They are also waterproof, though recommended for short-term use only.

Do you want to compare sidewalk sign prices instantly?
Our online sidewalk sign pricing calculator calculates the precise cost on custom signs for sidewalk frames fast in Colorado, displays quantity discounts, and even lets you set it side-by-side with other sign products in CO!
And don't forget…at TheSignChef, shipping for Loveland sidewalk signs and all other indoor and outdoor signage is completely free, and orders in the state of Colorado are tax-free!
Costs for sidewalk signage A-frames are located here: Sidewalk A-frames.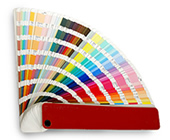 We offer more color option for CO sidewalk signs than any other sign shop on the Internet!
Thanks to the amazing advances in digital printing, you can now choose among ANY color on earth when creating your sidewalk sign at TheSignChef. We even offer reflective colors!
Plus, specialty finishes including brushed gold, mirror gold, brushed silver or mirror silver are available in a standard .040" aluminum thickness.
Quick Response codes are the most recent technological step in selling your products and services in CO, and they are particularly helpful for sidewalk signs! Quick Response codes can take anyone with a smart phone directly to any URL you select. Just think about all the possibilities when a client sees your QR Code and can instantly go from your sidewalk sign to your web site for more information or even to make a purchase! Many companies charge a fee to create a custom QR code for customers, but at TheSignChef, we'll create an exclusive QR code for your sidewalk sign for free! Learn more about QR codes and their benefits and generate your custom code here!
Tim,

In your recent e-mail, you asked for one thing that your company could have done to improve your service. I have tried to think of one, single thing that you could have done better. I can't.

I try to let people know when they have exceptional service. TheSignChef has exceptional service. I am very impressed with the quality of work, the timely manner in which everything occurred and the communication, via email, keeping me informed of where the process was at all times. There are not many companies out there operating the way that you do. When the need arises, I will definitely do business with you again. I will also tell anyone else that is in need of your services about you.

Keep up the good work. It was a pleasure doing business with you.

Thanks,
Chris Bell
Bell Transportation
Newnan, GA

Dear Tim,

I absolutely love the sign-making software on your site. In fact, that was the main reason I choose your company…even the most "computer-illiterate" person (and I belong to this group of people!) could design a brand new sign easily!

Plus, your prices were VERY competitive. The local company that usually makes our signs quoted $200 per sign…I thought that was ridiculous and after I found you, it confirmed my suspicions!

Your e-mail follow-ups were great...and I was amazed at how quickly my signs arrived — undamaged!

Thank you,

Stacey Reese
Villages of Van Buren, Inc.
Keosauqua, IA
Frequently Asked Questions About Custom Sidewalk Signs
"What are the most popular sizes for sidewalk signs in Loveland, Colorado?"
Some of the most popular dimensions for Loveland sidewalk signs are 18" height x 24" width, 36" height x 24" width, and 22" width x 28" height. Be sure to decide which sidewalk sign frame you would like before designing and purchasing your sign. Each specific sidewalk sign frame accomodates a different sized sign.
"What exactly is Coroplast?"
Coroplast is a durable, waterproof, corrugated plastic sign product which looks like "plastic cardboard." The hollow-fluted design of Coroplast makes this sign material extremely lightweight, easy to handle and simple to display in a number of ways.
"Why should I use a sidewalk sign to promote my Colorado business?"
Sidewalk signs are great for use at any company. If you're thinking about signage for your CO shop or company, you truly need to consider a durable, attractive A-frame sidewalk sign. Signs slide into an A-frame and can be removed easily. Loveland, CO Sidewalk signs stand out, are, sturdy and lightweight enough to take inside when you close up shop when the business day is done.
"How do I know that my custom sidewalk sign for my Loveland company will turn out the way I want?"
Are you concerned that your might not end up the way you'd hoped?
How can you be certain your order will turn out right? Fortunately, you can have a sample of your proof in a matter of moments — sent to you by e-mail.
Upon order approval, here's how the process works:
First, your order goes straight to our Art Department
Our graphic designer will quickly send you a proof
(a "proof" is a picture of what your sign will look like)
Once you look over the design, notify us of any changes you'd like, if any, and …
If you have any changes, we'll send over as many proofs as you want until you're totally happy with your design.
Sidewalk signs and many additional types of commercial signage in CO are one of the best ways to get your business or specials recognized. For more information on how to promote your company in CO, check out the U.S. Small Business Administration website.
"Do you offer any buyer protection guarantees for Loveland businesses?"
Absolutely! Every sidewalk sign order from Colorado comes with a 100% Buyer Protection Guarantee
Sometimes, errors happen. We are only human after all. But the measure of any business is how we take care of our mistakes—that's where the difference comes in, don't you agree? So if we do happen to overlook something on your order, we'll bend over backwards to give you the satisfaction you deserve. We gurantee our workmanship with a 100% Customer Satisfaction Guarantee.
We'll promptly replace any product that's defective in craftsmanship or that is different from the proof you approved. And for your trouble, you will receive a very nice unexpected present.
"In what ways do people often use Sidewalk Signs in Loveland?"
Restaurants and diners use them to promote their Happy Hour times and daily specials
Hotels use Sidewalk Signs in their lobby and hallways to direct people to conferences and events held in their establishment
Retail stores in malls and shopping centers use them to promote sales
Schools, college campuses and churches in Colorado use them to announce registration times, event locations etc.
Parking lots use them to annouce rates and even simply to announce that they are a public parking area.
These are only a few of the most common ways to use Sidewalk Signs Loveland CO!